Perez introduces broadband improvement bill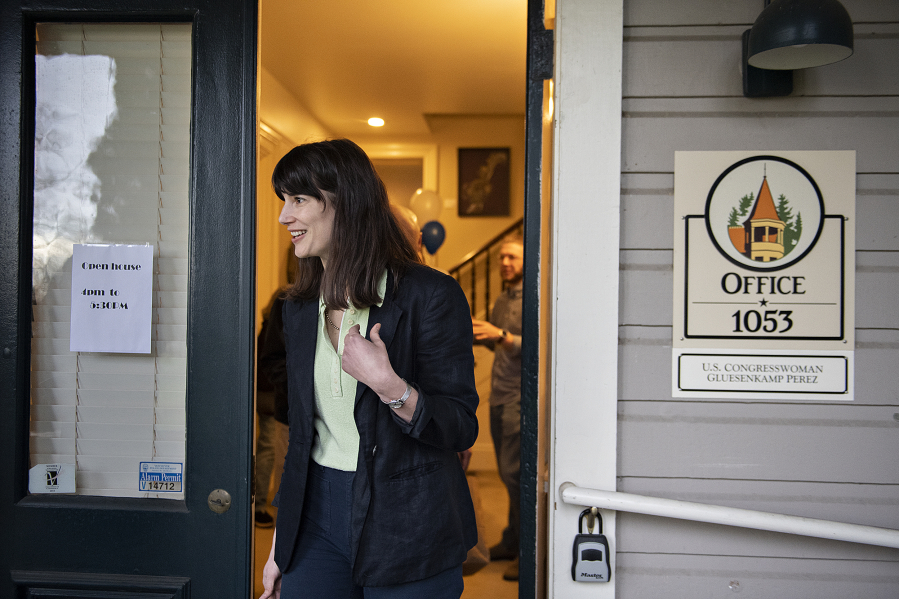 In March and April, Rep. Marie Gluesenkamp Perez, D-Skamania, hosted various public meetings in Southwest Washington to discuss broadband access in the area.
Fast forward to earlier this week, when Perez and three other members of Congress introduced the Rural Internet Improvement Act to expand broadband access across the nation, including Southwest Washington, where rural households have less access to high-speed internet.
"I live in rural America, and I get my internet from a radio tower," Perez said in a press release. "Struggling to access the internet is part of everyday life for me and my community. This bipartisan bill brings us closer to ending the digital divide and making sure people can access the internet no matter where they live."
According to a 2020 report from the Washington State Broadband Office, 36.2 percent of Clark County residents have high-speed internet, compared to 24.8 percent in Cowlitz County and 13.2 percent in Skamania County.
The state office hopes to improve that with ambitious goals for the next five years. The 2020 report stated a goal to provide all Washington businesses and residences high-speed broadband by 2024 that would provide minimum download speeds of 25 megabits per second. By 2028, the office intends to raise that threshold to 150 megabits per second.
But it won't be cheap. According to a report from the United States Telecom Association, the cost of installing a mile of fiber optic cable necessary for broadband averages $27,000.
There are several funding sources for broadband, and no shortage of grants for cities and states to apply for. For example, the 2021 Infrastructure Investment and Jobs Act allocated $65 billion for broadband programs.
The Rural Internet Improvement Act would eliminate and consolidate similar programs in place by the U.S. Department of Agriculture. The House of Representatives will vote on the bill later this year. A counterpart group of lawmakers introduced a similar bill in the U.S. Senate.
— Carlos Fuentes