Perez introduces bill to support veteran families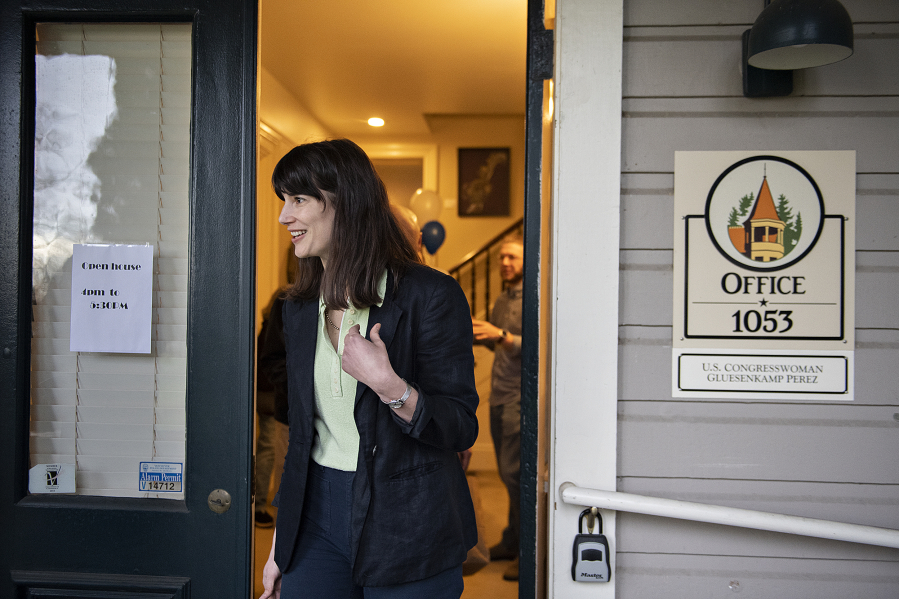 Last week, U.S. Rep. Marie Gluesenkamp Perez, D-Skamania, introduced a bill to help the families of veterans receive more support from the federal government.
The Helping Heroes Act would help support 2.3 million children living in households with a disabled veteran, according to a press release.
"Our nation's heroes make tremendous sacrifices to protect our freedoms, so it's our responsibility to ensure they can access high-quality care after returning home," Perez said in the press release. "This doesn't only mean medical care, but also the family, mental health, and peer support necessary to live healthy, fulfilling lives."
Perez introduced the bill with U.S. Rep. John James, Republican representative of Michigan's 10th Congressional District.
The Helping Heroes Act would require a full-time family coordinator at every VA medical center to help veteran families access local, state and federal programs.
The bill would establish a family support program to provide supportive services to eligible family members of disabled veterans. It would also create a transition assistance curriculum to help families access services when transitioning from active duty to veteran status.
"Generations of families and children have witnessed first-hand the physical and emotional effects of war," said Steve Schwab, CEO of Elizabeth Dole Foundation, a foundation that supports military caregivers. "We are grateful to Rep. Perez and Rep. James for recognizing the gap in support available to America's military families and 2.3 million hidden helpers."
— Carlos Fuentes