Perez introduces bill to address forestry labor shortage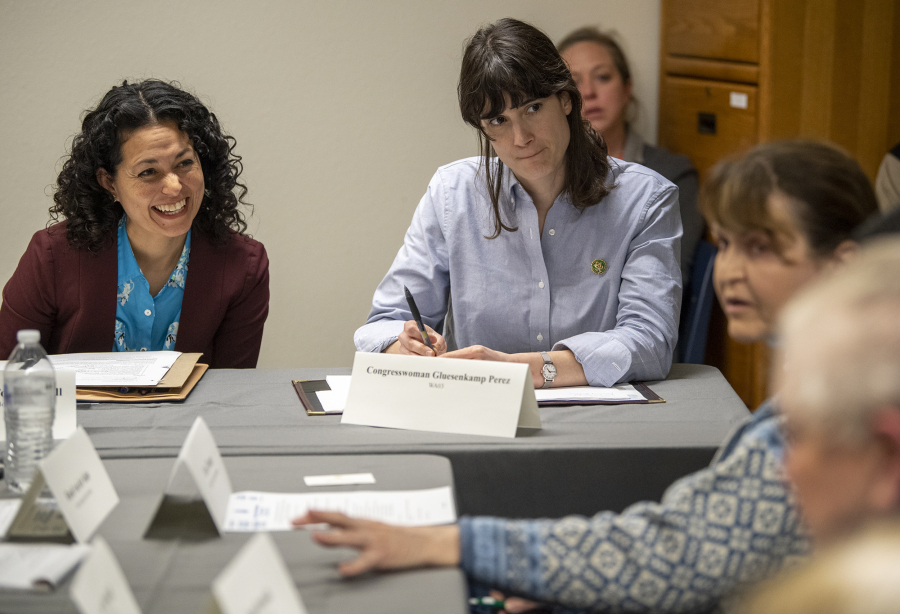 On Wednesday, U.S. Rep Marie Gluesenkamp Perez, D-Skamania, co-introduced a piece of legislation that would boost job training programs in the forestry and timber industries.
The Jobs in the Woods Act comes in the wake of the labor shortage in the forestry industry and related fields. If passed, the bill would create a grant program for nonprofits, state governments and colleges to use on forestry workforce training programs.
"The only way we'll keep the woods working for future generations is if we provide the next generation a pathway to pursue careers in forestry," Perez said in a press release. "This bipartisan bill will make that possible and connect people to careers in this critical field that is essential to Southwest Washington."
The forest products industry sustains nearly 1 million families in the U.S. and contributes $295 billion to the country's economy each year, the release states.
In recent years, labor shortages in the timber industry have harmed the growth of forestry and manufacturing. Meanwhile, related government agencies, such as the U.S. Forest Service, have also seen a decline in employees, according to the release.
Perez and Lori Chavez-DeRemer, the Republican representative of Oregon's 5th Congressional District, introduced the bill to boost the number of eligible employees for forestry jobs. The bill would award grants between $500,000 and $2 million to nonprofits, colleges and state governments, with an emphasis on programs in rural areas.
"We need to cultivate our next generation of folks who work in the woods – it's how we strengthen our forest product economy for years to come," Perez said in a social media post Wednesday.
— Carlos Fuentes