Perez gets national media attention for bipartisan views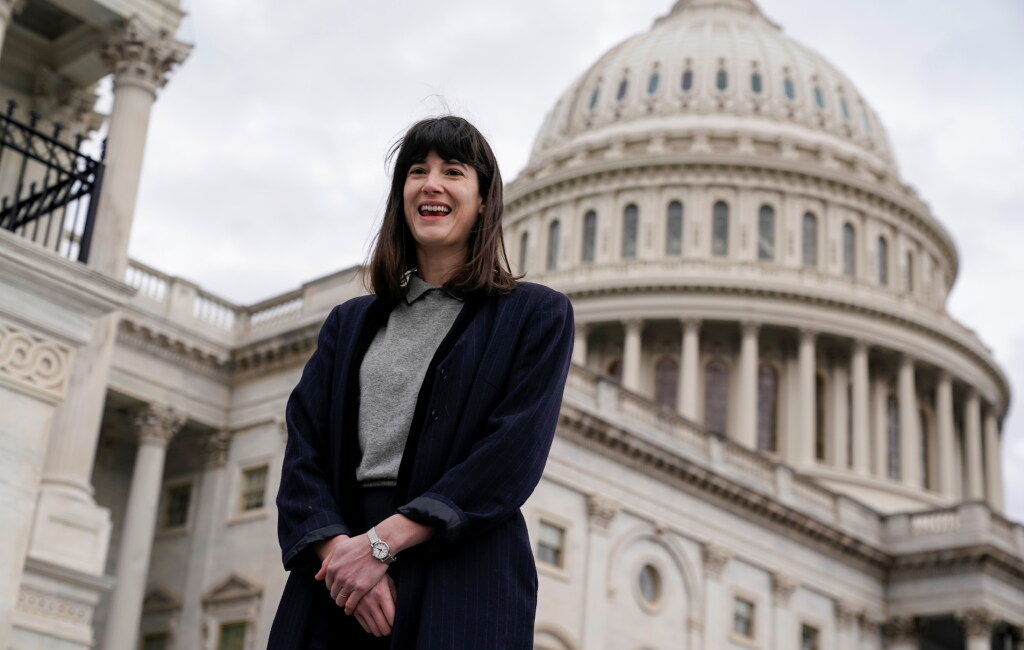 "A New Voice for Winning Back Lost Democratic Voters."
That was the headline from a New York Times column last week, referring to Rep. Marie Gluesenkamp Perez, D-Skamania, who has caught national media attention for her ability to garner bipartisan support through her support of middle-class, working people.
Perez has mainly stuck to her campaign promises in her first few months in Congress, co-sponsoring bills for right-to-repair laws and other bills that support small businesses and rural workers. 
Through interviews, town halls and community outreach, Perez has made two things clear: she doesn't like political drama and she is willing to work with anyone, regardless of party affiliation, to get things done.
While many politicians take up headlines for having strong views on the far ends of the political spectrum, Perez is getting headlines for doing the opposite: sticking to the non-extreme.
That's what makes Perez a compelling politician to large media outlets. As the New York Times article states, "if Democrats don't pay attention to newcomers like Ms. Gluesenkamp Perez, they risk writing off large sections of the country that might be open to alternatives to Trumpism."
According to the article, Perez might be scrutinized by far-left Democrats for being too moderate, but those same Democrats are losing their voters to Republicans because they aren't willing to compromise. 
In America, a member of Congress being an average person makes national headlines.
Two months ago, Politico ran a Q&A with Perez with the headline, "She Fixes Cars. Can She Fix Congress' Elitism Problem?" 
Perez didn't enter last year's race to fix Congress' systemic issues. In the Q&A, she states, "I got in this race to stop a fascist. And because I believe in public service. It's not that I think I'm God's gift to politics."
And she doesn't. In multiple interviews with The Columbian, Perez has stressed that she doesn't want anyone to think that she feels superior to anyone else. (Which is why she doesn't like wearing suits.)
There will likely be more national headlines touting Perez as a beacon of hope in a divided House, but as she stated in the Politico article, she doesn't have all the answers, she has one message: "Support normal people. People are hungry for a Congress that looks like America. It's not rocket science."
— Carlos Fuentes