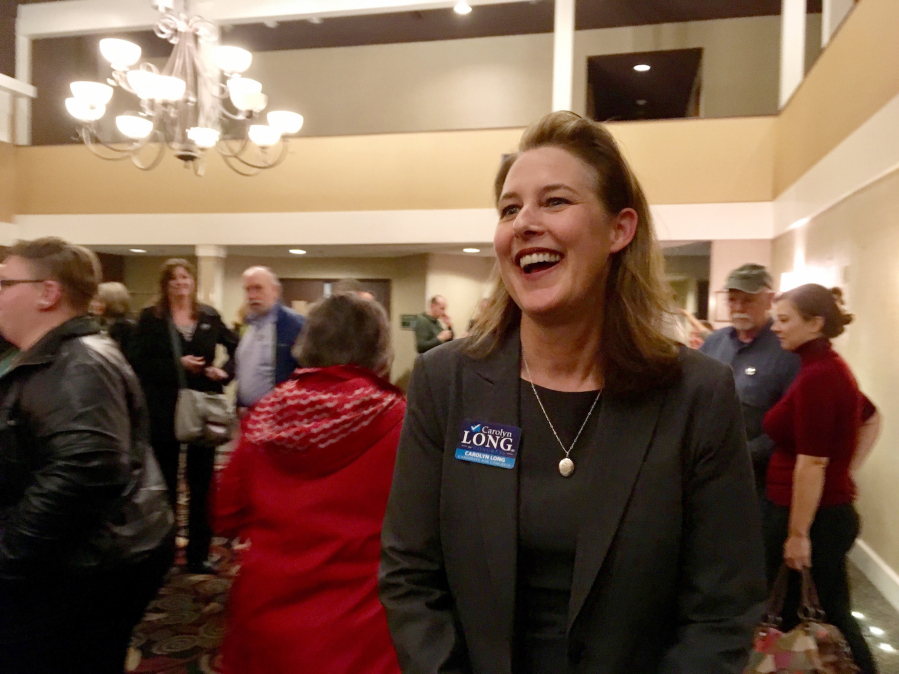 Carolyn Long is slowly making her way back into the spotlight after losing her bid for the 3rd Congressional District last year.
Long has returned to Washington State University Vancouver to teach political science and continue working on her initiative for public deliberation.
This week, she's also been appointed to the Humanities Washington's Speakers Bureau. Humanities Washington describes its mission as sparking conversation and critical thinking through storytelling and fostering thoughtful, engaged communities.
In her role, Long will travel around the state presenting a talk called "Be the Change: Strengthening Democracy through Civil Discussion."
I checked in with her just before the new year to see what else she had planned.
For any disappointed Long didn't defeat Rep. Jaime Herrera Beutler in November, there's good news. Long still plans to seek office once again.
"When you put effort into a race, when you spend a year talking about the issues in your community and having so many people gravitate toward that message, it would be a lost opportunity not to continue in some way with a pursuable electoral office," Long said.
Which office specifically, she didn't say. Name recognition is name recognition regardless of which seat you seek. But there's a good chance she'll take a second run at the 3rd Congressional.
Stay tuned.