New décor for the Clark County council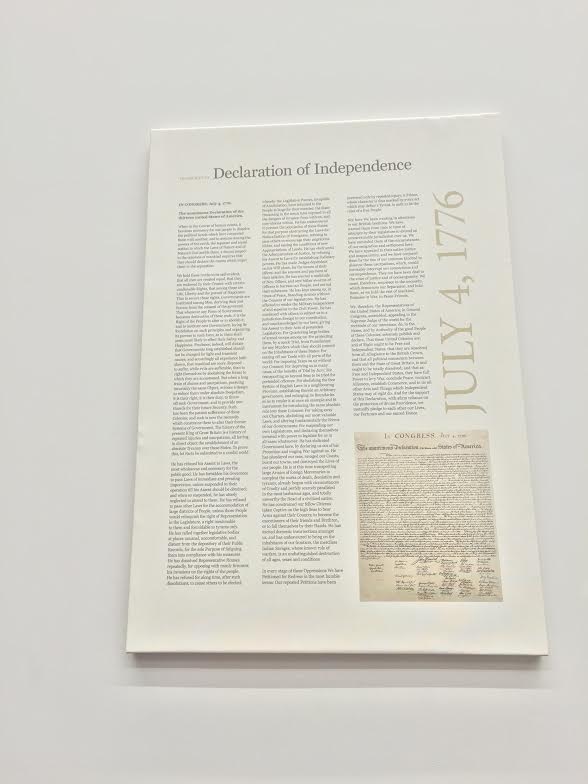 Have you noticed the new décor in the Clark County council chambers?
No, I'm not talking about "In God We Trust." That hasn't gone up.
The Declaration of Independence, however, went up sometime a couple weeks ago.
If you recall the drama surrounding displaying the national motto in the council chambers, you'll remember Councilor David Madore's desire to go just one step further. Madore asked Acting County Manager Mark McCauley to see to it that a readable poster of the Declaration was also posted.
"I want it to be most readable," Madore said in February. "It's not a piece of art. It's a reminder."
Madore pointed the new decoration out at the council's April 21 meeting.
"Have you noticed there's something new in this room?" he asked the small audience.
"What an amazing foundation we have as a people, as a form of government, representative form of government," he went on. "Well done. Let's remember our foundations."
Madore also hinted to the future—presumably to "In God We Trust going up—and told the crowd to "stay tuned."