More details [redacted] on county manager's departure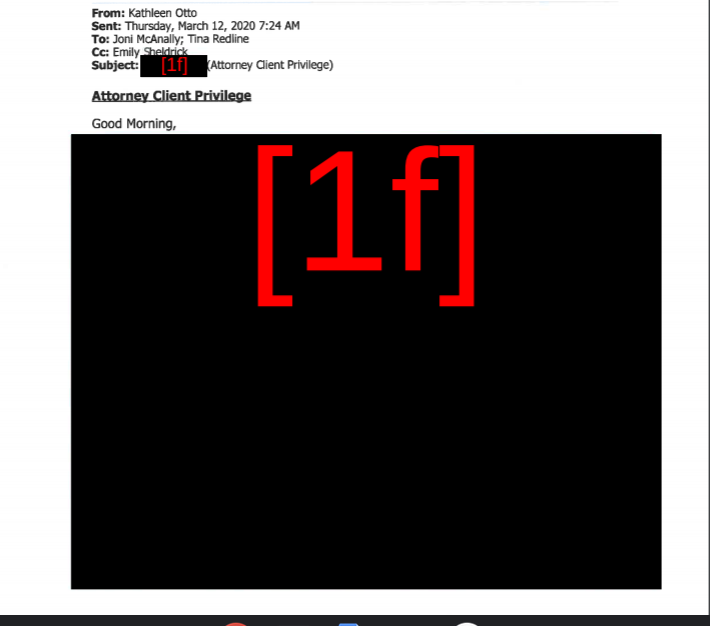 Details of former Clark County Manager Shawn Henessee's resignation are at your fingertips. You just can't see them.
Remember last month, when Henessee resigned? Maybe not, as the deluge of coronavirus news makes it feel like a year ago.
Nevertheless, the county has still not offered an official reason for his resignation, for which Henessee received $85,000 in severance pay and six months of health insurance on the county's dime. The severance pay indicates, per Henessee's contract, that the Clark County Councilasked him to resign.
Councilors have declined to comment on why Henessee stepped down, citing state laws on executive sessions, where the council accepted his resignation.
Some councilors were upset after finding out about a job interview Henessee completed earlier this year, which clouded his future with the county. But it remains unclear if that is the exact and only reason the councilors asked for his resignation.
The Columbian submitted a records request for  "emails between 3/9/20 and 3/13/20 (the day he resigned) regarding Clark County Manager Shawn Henessee's resignation." The request yielded several emails between county officials on the subject.
The problem: nearly all of them are redacted (save a conversation with a news reporter and copies of a press release.) In its response to the request, the county cited attorney-client privilege.
The public can, however, see the participants in the email conversations, including Chief Civil Deputy Emily Sheldrick of the county Prosecuting Attorney's Office. Henessee himself was not included in these emails.
Sheldrick is the only participant in the email thread who is a licensed attorney through the Washington State Bar Association. Her role with the county is to provide legal advice to elected and appointed county officials.
When citing attorney-client privilege, then, the county is referring to correspondence with its own attorney.
The county can, of course, invoke its right to waive this privilege. Such a waiver could give taxpayers a reason for Henessee's resignation and severance pay.
But will that happen? It's already been a month (more like a year).