Local Dems elect new old faces; already thinking about next two elections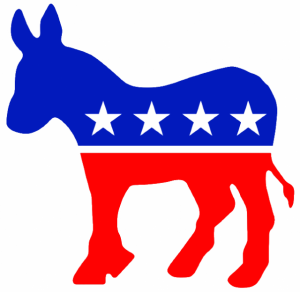 In the aftermath of the election, much of the public is probably filled with dread, loathing or boundless anticipation (or a potent combo of all three) when asked to consider politics. But earlier this week, 160 people willingly gathered in Battle Ground to talk about something many people are so sick of.
The Clark County Democratic Party gathered on Tuesday to elect their leadership team. What's notable about the event is that Rich Rogers became the first chair of the county party to be reelected in over 10 years.
"I think it's been such a wild year between the national election and the local election," Rogers said. "While there is a great deal of change brewing in the party there is a desire for consistency."
He admitted that November election was "disappointing" with his party losing its bids for seats on county council, the U.S. House of Representatives and other races,
"The national election hurt our local candidates," said Rogers. He said that the local party's candidates were the "most diverse" it had ever run. However, he said that Donald Trump's candidacy for president "brought out a different kind of voter" and added that "Trump voters are less likely to appreciate a diverse slate of candidates."
"I guess if you want to look at the bright side of the election is it brought out people wanting to work harder for us," he said.
Now, Rogers said he's looking forward to getting a head start on elections in 2017 and 2018. Specifically, he said that in 2017 the party will play an active role in recruiting and supporting candidates for school board and Vancouver City Council. Although these positions are nonpartisan, he said the party will be campaigning for candidates that align with its values.
He said he's also already thinking about the 2018 election where the county chair and two council seats will be on the ballot.
The party also elected Tanisha Harris as vice-chair. Harris narrowly lost her bid for county council to Republican John Blom.
Harris said the party sees new interest after each presidential election and this time is no different, although she said the reasons for getting involved may be.
"A lot of new people are a combination of Bernie Sanders people and people who don't like the fact that Donald Trump is going to be president," she said.