Local band pokes politicians in familiar tune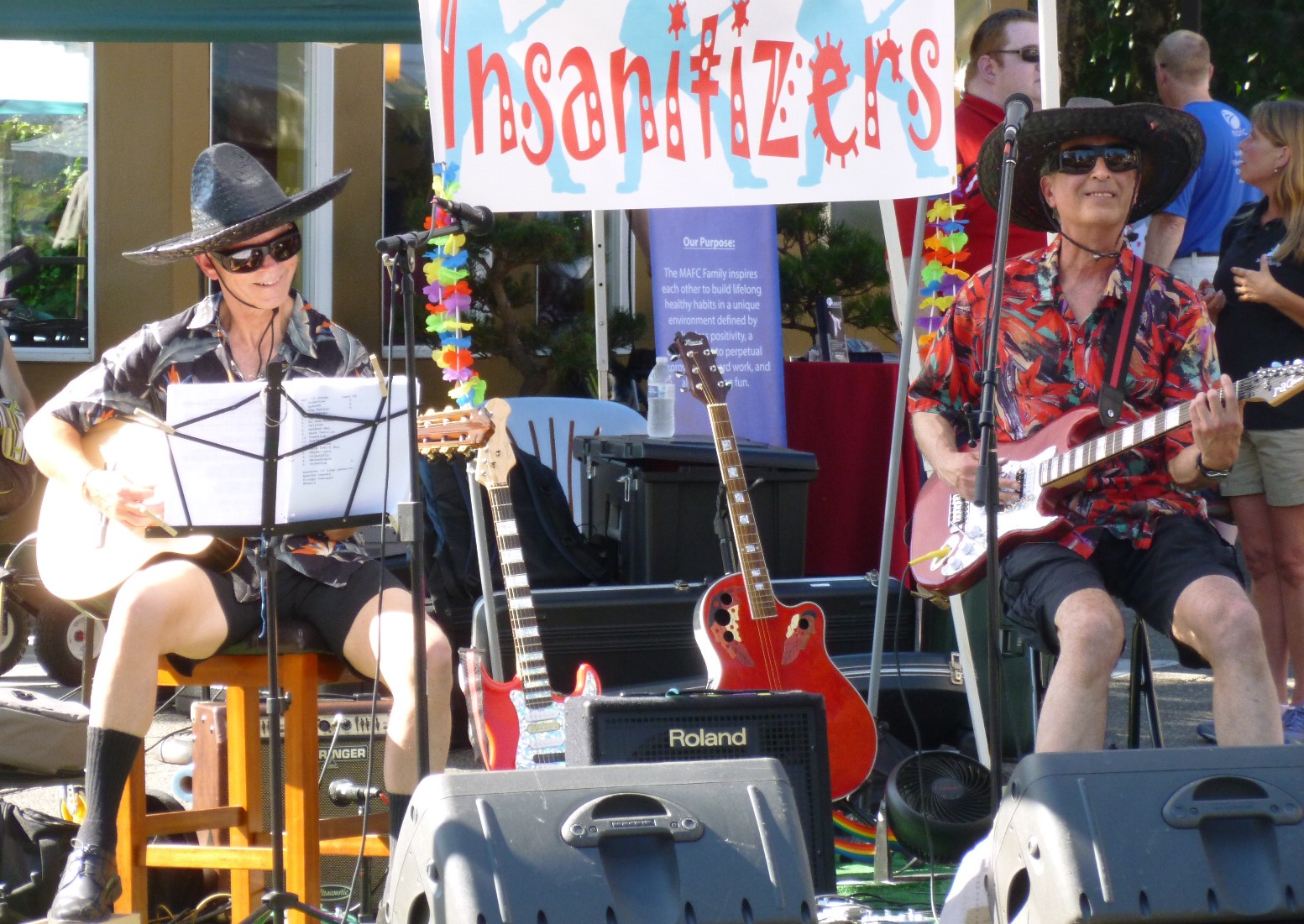 Sometimes the truth is stranger — and spookier — than fiction, and those who follow local politics know that better than anyone.
Local guitar duo The Insanitizers embraced that to produce their own spoof of "The Monster Mash" just in time for Halloween. Listen closely: there's a reference to Clark County Councilors David Madore and Tom Mielke.
"We're doing this just for fun, of course," principal guitarist Conrad Swartz said in an email. "And whatever notoriety we can get."
Plus, look at the band's slogan: "Intoxicating music by The Insanitizers. Alcohol is in sanitizers." I don't really know what that means but I know I love it.
You can listen to The Insanitizers play this and their other songs—which, according to their website, includes hits like "Waterboard Surfing" and "Dark Eyes," a rocked up Russian folk song—at the Vancouver Farmers Market on Saturday. The duo will be performing from 12:30 to 2:30 p.m., and will likely play their version of "The Monster Mash" two or three times.