Kent breaches debate ground rules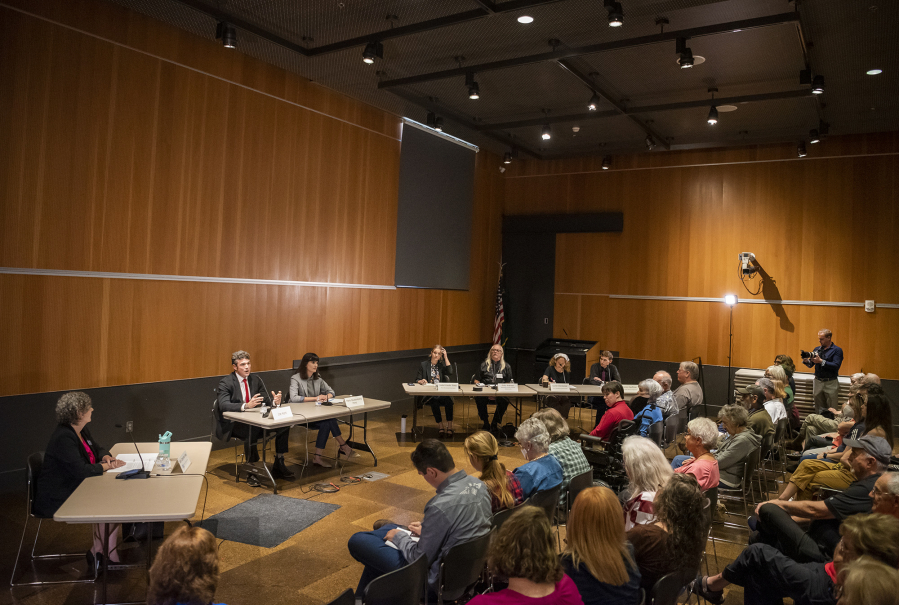 Shortly after a congressional debate between Republican Joe Kent and Democrat Marie Gluesenkamp Perez on Saturday, the former candidate violated ground rules established by its host.
The League of Women Voters announced Tuesday that Kent breached his agreement to not use edited footage of the debate for campaign purposes. Clark County League President Nancy Halvorson said the group is "beyond disappointed" with Kent and his campaign, noting that these actions compromise the organization's integrity.
"The League's goal always is to provide voters with information about candidates and issues so they can make informed decisions," Halvorson said. "Our organization has a long history of being a valuable resource for voters but we do not exist to provide fodder for political campaigns."
On Sunday, Kent's Twitter account posted a 59-second clip of his closing statement and, a day later, put up an 82-second video of multiple clips featuring President Joe Biden, Perez and the debate moderator telling the audience to abstain from outbursts. There was also a post with a link to an 11-minute interview with Steve Bannon that used two minutes of close-ups of Perez from the debate, according to the League.
As of Tuesday afternoon, the posts have not been taken down from Kent's Twitter page despite the organization requesting his campaign to do so.
"I don't need to edit videos to make Kent sound extreme," Perez tweeted Tuesday afternoon. "He does that all on his own."
To view the debate, visit CVTV.org.