JHB votes 'no' on bill to protect marriage equality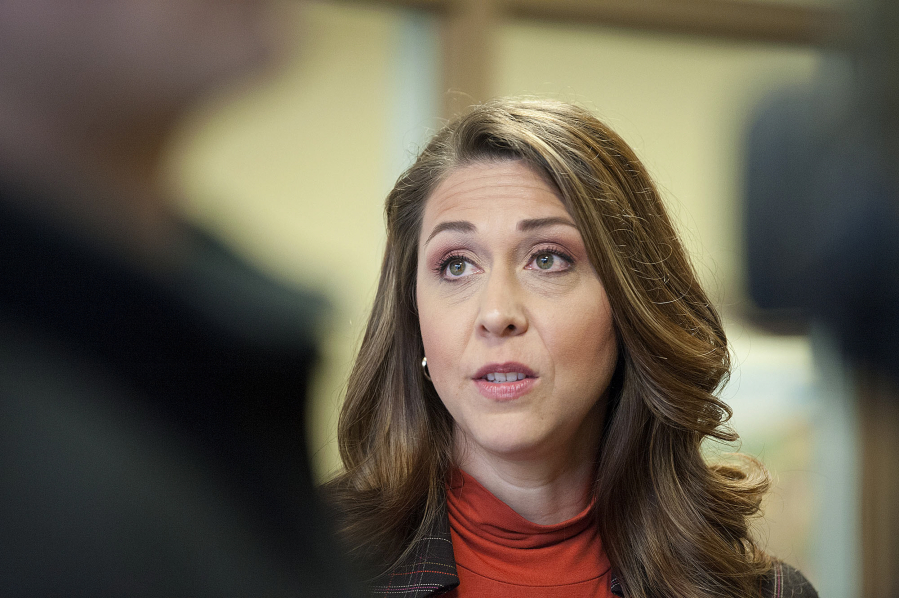 Federal lawmakers are making swift moves to reduce impacts on protected rights in the aftermath of Roe v. Wade being overturned. Among them, Congress members are seeking to protect marriage equality — something Rep. Jaime Herrera Beutler voted against.
The U.S. House passed the Respect for Marriage Act on Tuesday, an effort to establish federal protections for same-sex and interracial marriages. After the U.S. Supreme Court revoked federal abortion protections* in June, lawmakers and advocates cautioned that other rights were at stake.
Concerns were heightened when Supreme Court Justice Clarence Thomas called attention to cases that should be reversed in light of the Dobbs v. Jackson ruling, including Obergefell v. Hodges. The 2015 case legalized same-sex marriage.
Specifically, the Respect for Marriage Act protects individuals from state discrimination related to marriage. It also repeals the 1996 Defense of Marriage Act by replacing federal provisions defining marriage.
All 220 House Democrats and a group of 47 Republicans voted in favor of the measure, sending it forward to the Senate for further approval. Herrera Beutler was among the 157 Republicans to oppose the legislation, including fellow Washington Rep. Cathy McMorris Rodgers.
Herrera Beutler echoed her colleagues' criticisms of how it was introduced, the representative's communications team told The Columbian. Republican members were dissatisfied with the last-minute presentation of the bill to the House Rules Committee, adding that it should have gone through the Judiciary Committee hearings for questioning.
"I'm not interested in further involving the federal government in marriage but if Congress is truly interested in solidifying the issue of marriage going forward, House leaders would have… provided members more than 18 hours' notice to study a bill that could impact the laws of more than 30 states," Herrera Beutler wrote in a statement.
Washington State Democrats blasted Herrera Beutler and McMorris Rodgers for voting against the legislation, adding that their party is actively attempting to take away basic freedoms.
"I've spent most of my life fighting for a person's right — my right — to marry who they love," said Washington State Democratic Party Chair Tina Podlodowski in a statement. "We won't let that progress be erased."
Days before voting on the Respect for Marriage Act, the House reviewed the Ensuring Access to Abortion Act of 2022, which prevents states from penalizing people who travel to receive abortion services. Herrera Beutler also voted in opposition to the bill.