Herrera Beutler votes against party to end government shutdown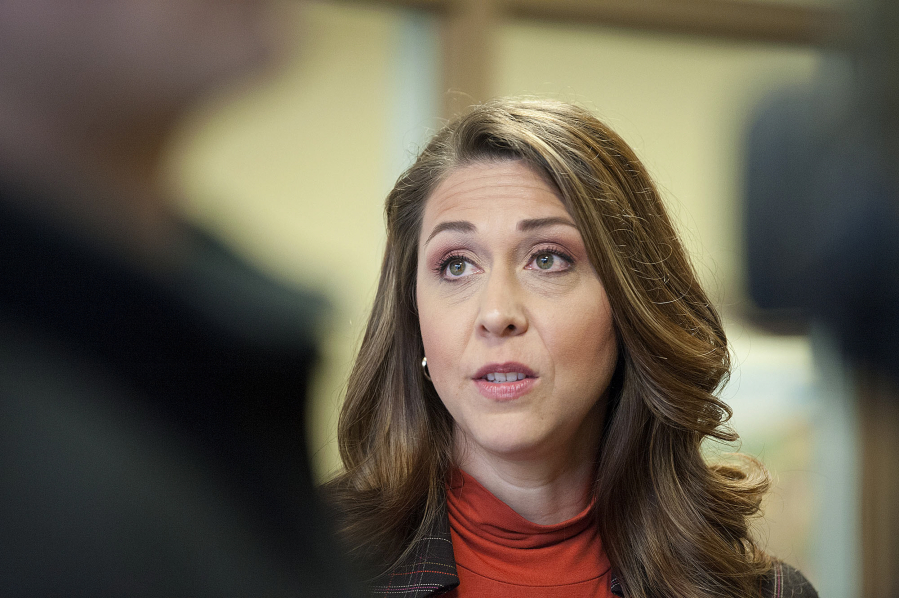 On Wednesday, the U.S. House voted on a funding bill to reopen the federal government. Predictably, House Republicans stood united against the Democratic funding bill and Speaker Nancy Pelosi.
Eight GOP lawmakers, however, voted with Democrats in the latest attempt to end the shutdown. Or is it a strike?
Joining the party defectors was Rep. Jaime Herrera Beutler, R-Battle Ground. Herrera Beutler has previously voted against Democratic funding bills.
I asked why she changed her mind, especially given the editorial she recently penned arguing for compromise in the form of funding for a border wall.
The president has demanded $5 billion to construct a physical barrier. While I will never call $5 billion a small amount of money, in the context of a $4.4 trillion federal budget it doesn't seem like a deal-breaker. Until recently, strengthening the borders was something both parties regularly supported without controversy. Let's do it, take it off the table, and move on.
Here's what she said:
I'll continue to vote in support of a physical barrier that secures our borders. I never assumed that shutting down unrelated government responsibilities gets us closer to a more secure nation.

As a House appropriator, we spent a good portion of 2018 coming up with our own funding bills – and I voted no last week because those were not the bills being brought up for a vote.

Frankly, the House bills are better for Southwest Washington than the Senate versions before us now. The House version included $12 million more for the Earthquake Early Warning System that will save lives in the Pacific Northwest. It included $21 million more for wildfire prevention through hazardous fuel reduction efforts. And the House-passed version included priorities I successfully spearheaded, like a provision to have US Fish and Wildlife implement a common-sense conservation plan for the Marbled Murrelet that impacts tens of thousands of acres of rural Southwest Washington.

It's hard to abandon all of the hard work I did as an appropriator, and I do support additional funding for physical border security and a host of other priorities that were in the bipartisan House versions of these funding bills. But we need to reopen the government.

Going forward, smaller government funding bills will come to the House floor on a piece-by-piece basis. I will evaluate each one individually, and if I can support them on the merits, I will.