Herrera Beutler uses tax plan vote to fundraise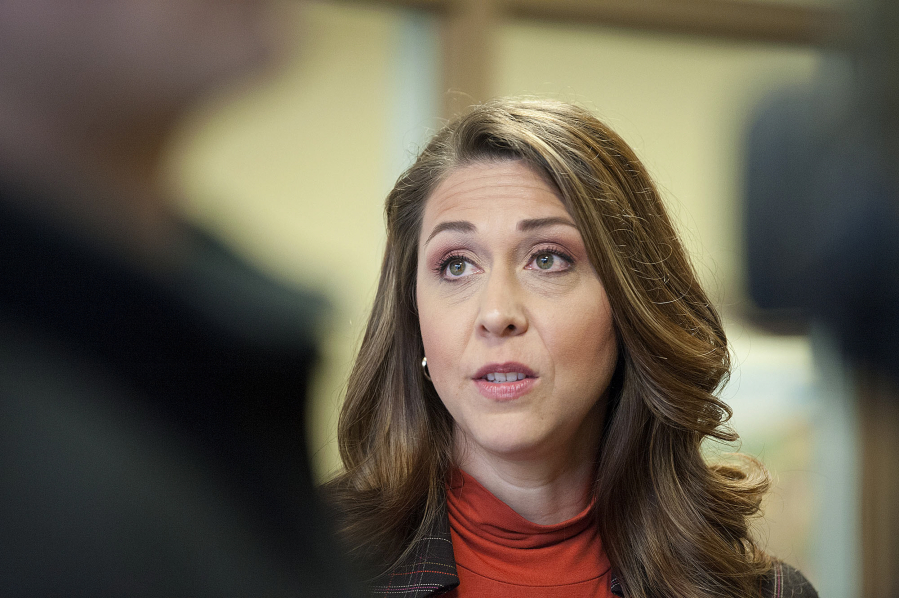 On Friday, just one day after the House passed its tax plan, Rep. Jaime Herrera-Beutler, R-Battle Ground, sent out a constituent email asking for donations to "help make our voices heard." Meanwhile, her constituents used the vote as an opportunity to criticize her.
The email said "we are one step closer to lowering the tax burden on the Southwest Washington so that you can keep more of your paycheck." (Emphasis Herrera Beutler's).
The Southwest Washington representative asked for $10 so they could tell the Senate to act on this bill.
Using legislation or a recent event to solicit donations isn't that uncommon, but it's possible Herrera Beutler's plea fell on deaf ears.
Comments on both The Columbian's site and Herrera Beutler's Facebook page show many 3rd District voters are displeased their representative not only voted for the tax bill, but was outspoken in her support of the legislation that will increase taxes in the long-term for most local residents.
"You forgot the part about kicking 13 million off health insurance. You know, like what you relied on to take care of YOUR family when needed. Others will now go without. Sleep well knowing that," commented Chris Prothero.
"CBO score says that I will pay more tax and have fewer deductions. You should be ashamed of yourself for your vote. I hope you replaced by a compassionate, caring, and informed Dem in the 2018 mid-terms. I hope that you can sleep at night after the hardships you voted to impose on your middle and lower class folks that you represent. You should be ashamed of yourself and your fellow Repugnants," commented Patti Erickson Walker.
Many used the opportunity to state their intention (and excitement) to look elsewhere when Herrera Beutler faces re-election in 2018.
"I can't wait until we proudly vote her out of office. She just voted to screw over her constituents #notmyrepresentative," commented Tiffany VanNatta Mendez.
There's already four Democrats who have announced their intent to challenge Herrera Beutler next year. Given the feedback to this vote, tax cuts are almost certainly going to be a top campaign issue.