Herrera Beutler asks Inslee to block Oregon's tolling plans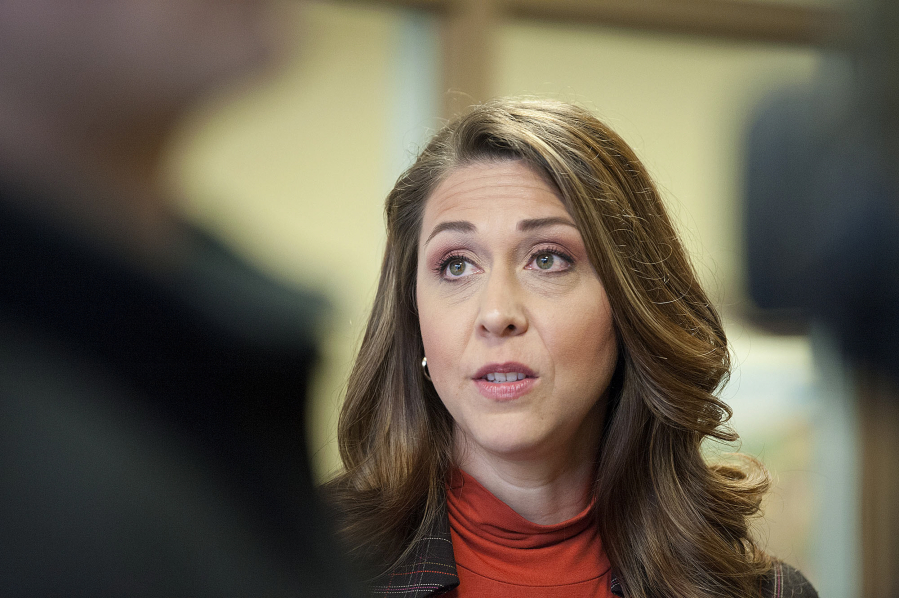 Rep. Jaime Herrera Beutler, R-Battle Ground, sent a letter to Gov. Jay Inslee Tuesday asking him to pledge to block Oregon's plan to toll the I-5 and I-205 bridges.
Herrera Beutler asked Inslee to stand behind his statements in 2018 confirming his intent to block Oregon's tolling plan. She said he gave hope to the tens of thousands of Washington commuters who would be impacted.
"We have to stand up for our state, because it's clear Oregon isn't looking out for us," Herrera Beutler said.
Oregon's proposal to implement a toll would increase the financial burden of people in Southwest Washington, she said. This is a common sentiment from Washington commuters — many of whom travel across state lines to go to work.
Herrera Beutler referenced a similar opinion from council member Ty Stober who said it looked like Oregon's tolling scheme "is trying to punish the members of the metro community that live in Clark County" during a Vancouver City Council meeting.
She included an example of New Jersey Gov. Phil Murphy who acted similarly after promising to block New York's congestion pricing plan. His intention to preserve the interests of New Jersey commuters went against New York leaders, whom he shares a political party affiliation with. Herrera Beutler said contending the I-5 and I-205 bridge tolling is "not a partisan issue."
"Are you willing to follow through on that declaration and provide similar leadership at the state level to stand up and defend our shared constituents?" she asked in her letter.