Herrera Beutler ad targets Portland voters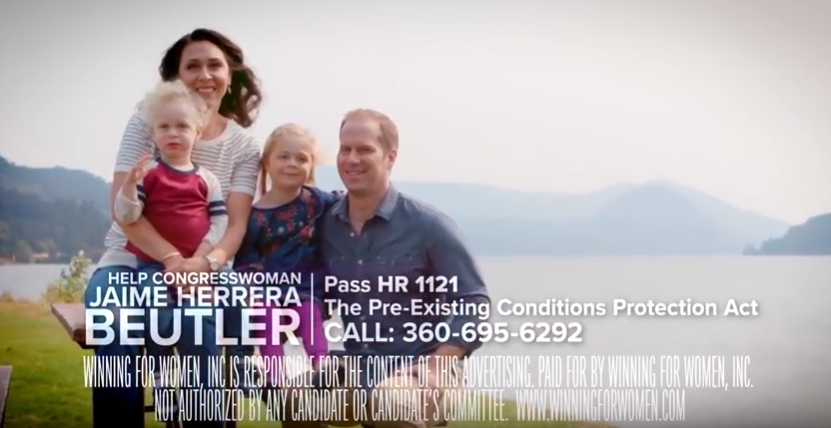 Often, the election cycle and campaign trail is serious. Sometimes, mistakes are made that make it a little more fun.
To set the stage, a quick reminder that in the race for the 3rd Congressional District, Rep. Jaime Herrera Beutler has been critical of Democratic challenger Carolyn Long's residential history. Before announcing her congressional bid, Long lived in Salem and commuted to Clark County where she is a political science professor at Washington State University Vancouver.
Her residency was immediately called out by Clark County Republican Party Chair David Gellatly, who argued Long was a plant from Oregon sent to ensure tolls were implemented.
Herrera Beutler alleged at a forum in Woodland that Long's family still lived in Oregon and would do so until after the election concluded, despite Long's husband and daughter moving to Vancouver this summer.
"She's waiting to see whether or not she wins this political election before she chooses to live among us," Herrera Beutler said.
But a recent "mid 6-figure" ad buy by Winning for Women connects Herrera Beutler to Portland as well.
The ad announcement states it's reaching out to Portland to garner more support for Herrera Beutler. The YouTube title simply reads "Protect – Portland."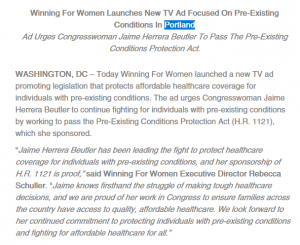 The likely error is the Washington D.C.-based PAC neglected to differentiate between the television market in which it placed the ad and the market it intends to serve — a little city across the river from Portland known as Vancouver.
To be clear, because Winning for Women is political action committee, Herrera Beutler would have no knowledge of the ad or the phrasing used to announce it.
But one can't help but appreciate the irony.