GOP stalls approval of Sen. Murray health care bill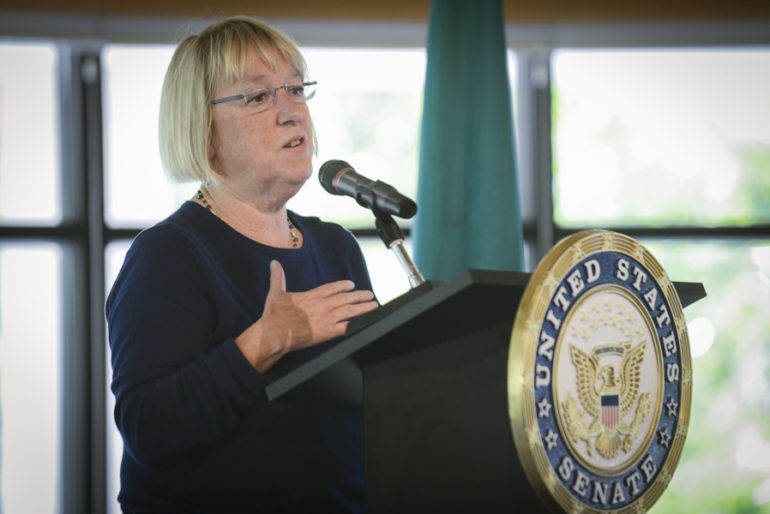 Patty Murray likely feels like her peers have broken their promise to her.
Republican Sen. Susan Collins promised a bill co-authored by Murray would be approved when citing her reasons to vote for the GOP tax bill.
Republican Senate Majority Leader Mitch McConnell also assured Murray and co-author Sen. Lamar Alexander the bill would be included in a government funding bill that carries a Friday deadline.
The bill would maintain funding through 2019 for the now-cut cost-sharing program and allows states to use existing Affordable Care Act waivers to approve insurance plans that compare in terms of affordability with ACA plans. The bill also prevents states from skirting minimum coverage requirements.
But as the GOP tax plan heads to the president's desk, action on the Alexander-Murray bill is now postponed until next year.
Here's what Murray had to say:
Republicans have just severely sabotaged families' health care to give tax cuts to massive corporations and the wealthiest, and they are fully responsible for the premium increases and coverage loss that will come as a result.

As I have made clear, the bipartisan bill I originally agreed on with Chairman Alexander will not make up for this latest round of Republican health care sabotage. In fact, there are changes that now need to be made to ensure it meets its intended goals of keeping premiums down and stabilizing markets.

Republicans cannot undo the damage they've caused to the health care system or to patients and families who will be paying more or losing coverage, but they can avoid doing further harm — and I am hoping they are truly serious about working with us to get this done.