GOP outlines process to replace Rivers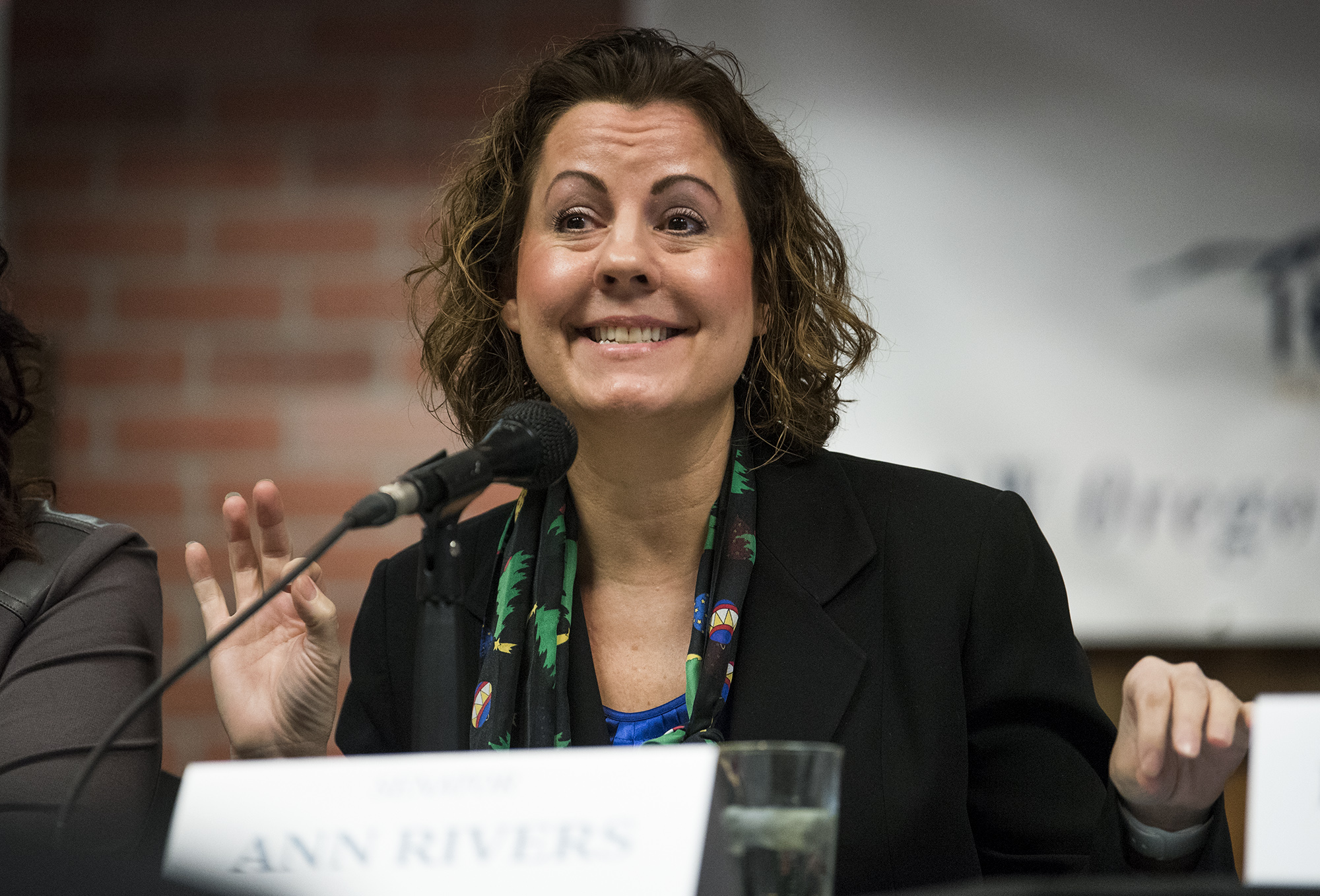 Although State Sen. Ann Rivers hasn't yet said when she's leaving, Republicans aren't letting any grass grow under their legislative feet. They have already started working on finding a replacement for the soon-to-retire lawmaker.
The 18th Legislative District Republican Committee outlined the process to recruit nominees for the position during its quarterly meeting Tuesday. The committee will hold a special meeting at 9 a.m. on Nov. 20 to select and rank three nominees. Each candidate will introduce themselves to the district's precinct committee officers and answer questions. The top three nominees will then be sent to the Clark County Republican Central Committee for ratification.
The Clark County Council will make the final selection.
Rivers, of La Center, announced she was stepping down from the Legislature on Oct. 4 for a position as community development director for the city of Longview. Although she didn't give a date, Rivers said her last day would come sometime before the 2022 legislative session convenes in January.
Rivers was first elected to the 18th District in November 2010, serving two terms in the House of Representatives before her appointment to the Senate in June 2012. She won a full four-year Senate term in 2012 and was reelected in 2016 and 2020.
Anyone interested in applying should email 18LDChairClarkRepublicans@gmail.com to request an application packet. Requirements for consideration include: proof and length of current 18th Legislative District residency; completed 18th Legislative District Senator questionnaire; resume including demonstrated background of Republican political involvement; and a letter of nomination from a current 18th Legislative District PCO.
Applicants must complete the questionnaire and submit a resume by 5 p.m., Nov. 5 to be considered.