Federal Election Commission dismisses complaint against Kent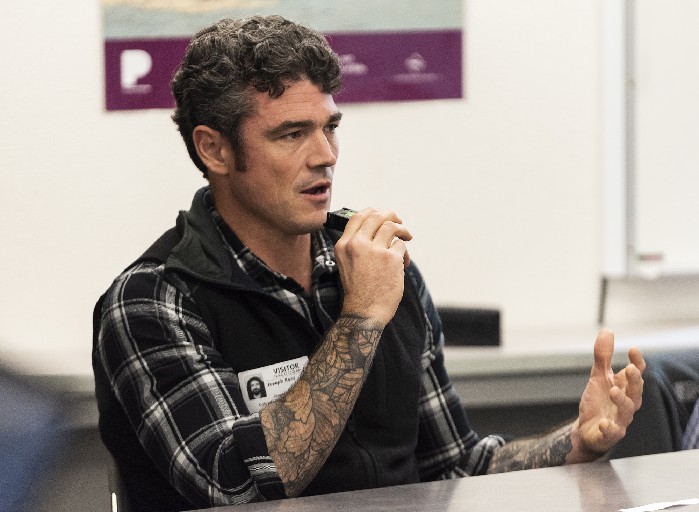 This month, the Federal Election Commission dismissed a complaint against Republican congressional candidate Joe Kent which alleged that Kent had broken campaign contribution and employment laws leading up to the 2022 election.
The complaint alleged that Kent had essentially been paid to campaign by "by accepting excessive and potentially prohibited corporate contributions from Kent's employer," the complaint states.
The complaint pointed out that Kent had referred to his employer as American Enterprise Solutions instead of Advanced Enterprise Solutions on certain public financial disclosure forms.
After analyzing the complaint, Kent's response, and Advanced Enterprise Solutions' response, the Federal Election Committee found no proof of Kent breaking any laws. The panel's analysis states that Kent had begun working at the company 15 months before campaigning and had not received any illicit donations.
"There is insufficient information to find reason to believe that Kent, the Committee or AES violated the (Federal Election Campaign Act)," the analysis states.
The federal agency found no proof of excessive or prohibited contributions accepted on behalf of Kent, his campaign or the campaign treasurer, the analysis states.
In a press release, Kent advisor Erin Van Natta stated that both U.S. Rep. Marie Gluesenkamp Perez, D-Skamania, and the media "ran with baseless lies about Joe Kent and his employer and now he has been fully vindicated."
Scrutiny of Kent's employment ramped up when the Daily Beast reported in October last year that there was no record of American Enterprise Solutions. Shortly after, Kent staff amended his public filings to change the business' name to Advanced Enterprise Solutions, according to the analysis, referring to the previous name as a "typo."
The Daily Beast also quoted Kent's former campaign manager Byron Sanford alleging that Kent worked a "phantom job," and that he did not "think [Kent] put any actual hours into doing anything but campaigning."
Kent responded to these allegations by saying that his work hours fluctuate and that he often works irregular hours, which his employer supported.
The federal agency found that the allegations were not enough proof to conclude any wrongdoing.
"The unsworn statements of a fired campaign employee quoted in the press … are insufficient to demonstrate that Kent's compensation was not exclusively in consideration of services provided as part of this employment," the analysis states.
— Carlos Fuentes