Did Sen. Ann Rivers blame a tax hike on Assessor Peter Van Nortwick?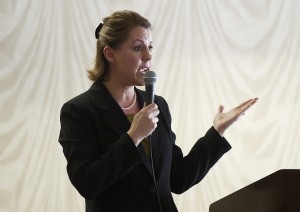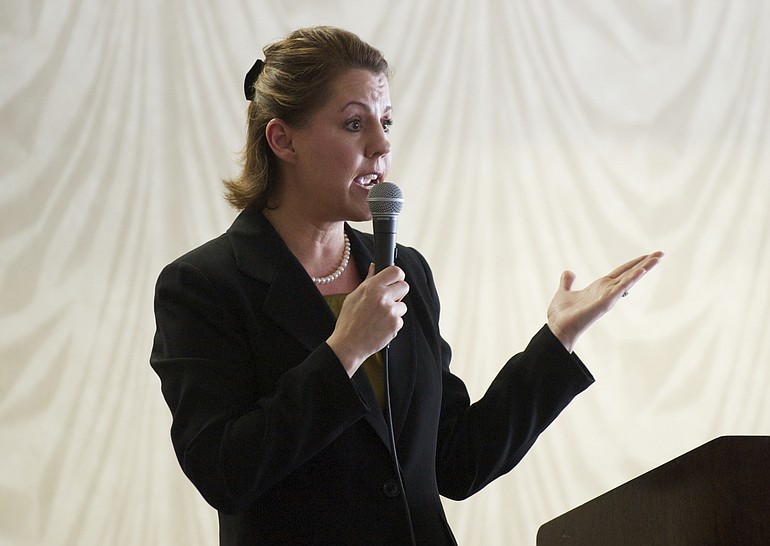 The term "fake news" has pretty much become a way for conservatives to condemn anything they don't like seeing published. State Sen. Ann Rivers, R-La Center, has slapped two local conservative websites with that label after they accused her of shifting the blame for a spike in property taxes.
It all started when a website founded by former Republican County Councilor David Madore published a write-up of a town hall meeting held last Saturday. The town hall meeting was sponsored by Rivers and state Rep. Brandon Vick, R-Vancouver. One of the topics that came up was the large increase in this year's property tax bills.
According to the write-up, Rivers attributed the increase to a "perfect storm" that included a school funding package (which Rivers had helped negotiate and voted for) going into effect, voters passing local bonds and levies and the way the county assessor has assessed property values.
A follow-up post on Madore's site latched onto Rivers' remark about the county assessor and accused her of blaming Republican Clark County Assessor Peter Van Nortwick for the tax hike instead of owning up to her own role in raising taxes as a legislator. A different right-wing website also published a post similarly accusing Rivers of shifting the blame.
Outgoing state Rep. Liz Pike, R-Camas, shared both posts on her Facebook page and decried Rivers as a "Democrat."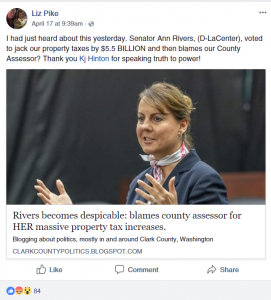 As I watched this spread on this internet, I got to wondering what Rivers thought about all this and if she did indeed intend to blame Van Nortwick for the property tax increase. So I called her.
Rivers said she did not blame the entirety of the tax hike on the assessor.
"Those words were, I dare say, used out of context," said Rivers, who reiterated that the tax hike happened because of multiple factors. (She also said that taxpayers will get a 30 percent rebate on their 2018 property taxes next year). She said that Madore's website included a video of the event but was edited and did not include her full remarks. She also called the write-ups "fake news."
So what happened with the assessor? Back in February when tax bills were being prepared, Van Nortwick gave me pretty much the same reasons for the large tax hike as Rivers. He also mentioned that there had been an adjustment to Clark County's levy rate based on assessments performed by his office. Here's from an article I wrote then:
The state's school funding package relies on an increase in the statewide property tax from $1.89 to $2.70 per thousand dollars of assessed value. The package keeps in place local school levies, which will be capped in 2019 at a lower level.

Van Nortwick explained that the new statewide levy rate in Clark County will be slightly higher at $2.89. He said that the state applies a ratio comparing the assessed value of properties to what they sell for on the market. Because the assessed values of properties in Clark County have been lower than what those properties have sold for, the state adjusted the levy rate higher, he said.
Van Nortwick's role, if any, in the tax hike is where things can get confusing. So I got in touch with Van Nortwick again. He said that his office conducts assessments by the book and complies with all relevant standards. He said that the adjustment mandated by the Department of Revenue isn't a correction, nor is it indicative that his office screwed anything up.
"It's just a way for the Department of Revenue to equalize property taxes across the state," he said. He said that Skamania and Cowlitz counties saw even bigger adjustments to account for the difference between the assessed value of properties and what sold on the market.
Both Rivers and Van Nortwick said they hadn't spoken since the town hall. But neither expressed resentment or animosity against one another.
Although these two websites fault Rivers for her remarks, Van Nortwick doesn't.
"I haven't seen it on tape," said Van Nortwick of Rivers' remarks.
He said that it can be difficult to answer questions on the spot at a town hall. He said a better way of describing the situation would be to say that Clark County has been caught with some of the state's highest increases in property values, which produced the adjustment. Real estate prices are going up daily, but tax assessments are made annually.
"I hold nothing against her," added Van Nortwick. "I don't have anything bad to say about Ann."
Van Nortwick said that many people don't know that the Department of Revenue applies an adjustment to local levies, including legislators.
"I think a lot of them were surprised by it," he said.