County council debates attending extra meetings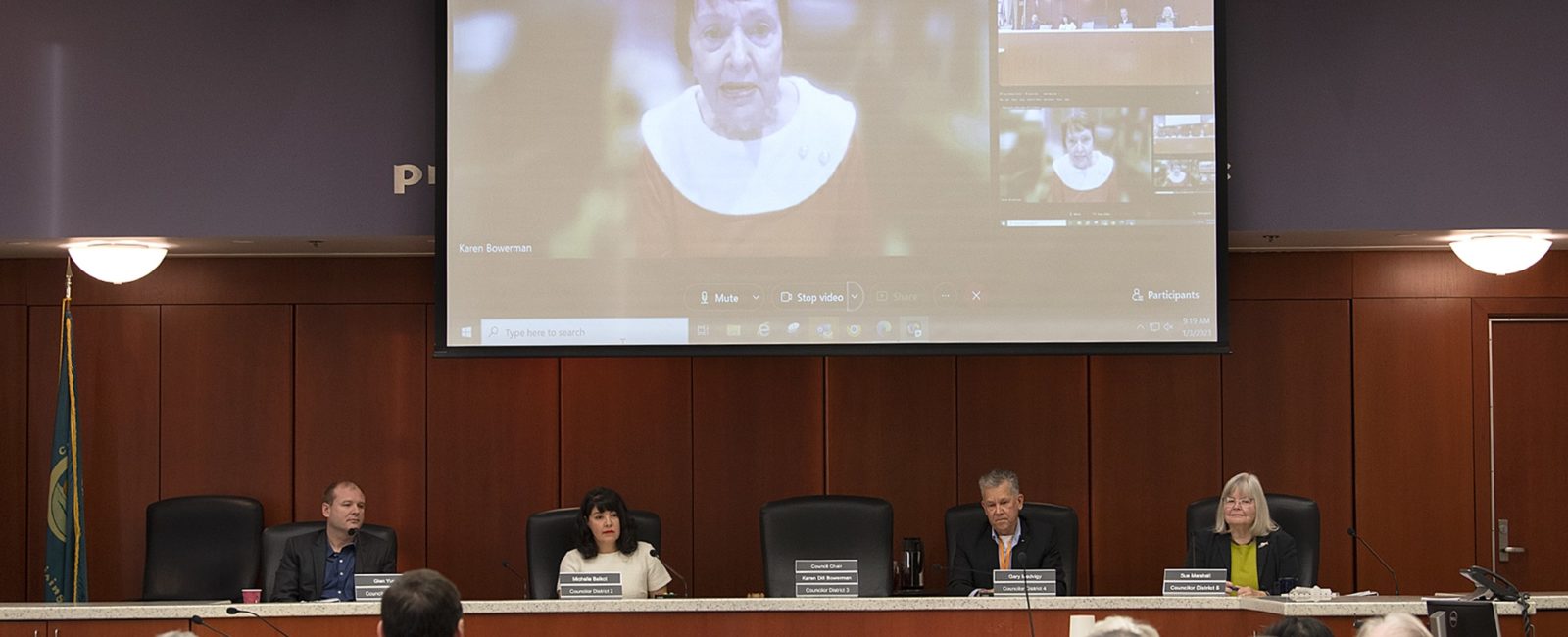 Should county councilors attend meetings outside of their assigned districts? What about boards they're not assigned to? The Clark County Council spent more than 20 minutes debating those questions during its council time meeting Wednesday.
County Manager Kathleen Otto said councilor attendance became an issue recently when more than two councilors showed up to attend the same meeting, one meeting being the parks advisory board meeting and the other being the Development and Engineering Advisory Board meeting. Otto said if there are more than two councilors in attendance, it creates a quorum and requires public notice per the state's open meetings act.
"These were not meetings that have board assignments, that we had a quorum show up. So somebody had to leave both meetings," Otto said.
Councilor Gary Medvigy said the newer councilors need to be more attentive to open meetings laws and requirements.
"I know we have three new councilors that probably just aren't aware of this or are as sensitive to it as they need to be," Medvigy said during the meeting.
If councilors are going to attend additional meetings, they just need to let someone know, Medvigy said.
"This is a very odd discussion. We've not had this, to my knowledge, ever before with council. To have three people or four people or however many so eager to attend these meetings seems very strange," Council Chair Karen Bowerman said. "Instead, do the job that you are assigned to in attending the committee assignments that you have."
Bowerman said when councilors attend more board and commission meetings than they're assigned to, it comes off as "grandstanding."
Bowerman said it could also be confusing to residents when councilors cross outside their district boundaries to attend neighborhood meetings.
Councilor Glen Yung said he does like to attend meetings outside of his district and outside of his board assignments to get a wider perspective on county issues.
"I think a district rep absolutely should be the first priority … but I gain a lot of insight and value by being at neighborhood meetings all throughout the county," Yung said. "It's important for us, even though we have a specific district we represent, because we're making policy that affects the entire county."
Marshall agreed with Yung, adding there are often issues raised that have a broader reach than a single district.
"You can really understand the local impact when you attend various neighborhood associations," Marshall added.
Marshall said any confusion about who is attending which meetings and who is the designated representative can be resolved with good communication.
Ultimately, the councilors agreed to communicate plans to attend meetings in advance with staff.
— Shari Phiel