County assessors sparring over beer and taxes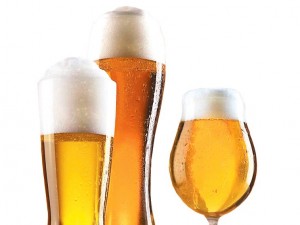 Most people don't like to talk about taxes, unless they are complaining about how much they dislike them. Even then they probably aren't having fun. But you know you really likes to talk about taxes? County assessors. At least one wants to spend more time talking about taxes than beer.
Earlier this week, I wrote a story about a proposal from Clark County Assessor Peter Van Nortwick and county Treasurer Doug Lasher to merge Washington's 12 smallest counties into their bigger neighbors. The two argue that doing so would deliver new efficiencies and possibly save the state $90 million a year. Under the proposal, Skamania County would be folded into Clark County. Officials in Skamania County aren't enthusiastic about the idea, including Van Nortwick's counterpart Gabe Spencer.
After the article ran, Spencer emailed telling me he wished I had gone more into tax numbers rather than his analogy of Budweiser purchasing Backwoods Brewery (a very pleasant brewery in Carson).
In an email, he questioned if Van Nortwick and Lasher really quantified the dollar-for-dollar benefit in their analysis. He sent me this:
Skamania County REET (real estate excise tax) is 1.53% versus Clark County at 1.78%.
Skamania County Sales Tax is 7.7% versus Clark County at 8.4%.
Skamania County Levy Rate (on average per $1,000.00 of assessed value) is $9.95 versus Clark Count (sic) at $12.27
He also wrote:
"Are those costs incurred subject to this analysis? Maybe they aren't considered relevant to their argument, but I can't help but feel that if our County was absorbed into Clark County there wouldn't ultimately be changes over time that negatively impact my community.

I certainly am a firm supporter of cost efficiency measures within my own office and I laud Van Nortwick and Lasher's concerted efforts on the subject, but I'm not sold that losing our individuality as a community provides anything of real monetary value. I'm not sold the numbers calculated don't miss out on important larger picture considerations. I'm not convinced those who'd be in charge were suited to best serve our voters who had no say in their newly formed governance."
Sort of like if Budweiser took over Backwoods Brewery, right?
I gave Van Nortwick a chance to respond:
"In terms of the levy rate about 45% of our levy rate is voter approved," he wrote, noting that voters in Clark County have voted in favor of taxes for schools, fire districts, etc. "Our voters support their schools and that is reflected in the property tax rates.  It cost Counties like Skamania about 4 to 5 times the cost to get a property assessment done per population."
He also weighed in on the beer analogy:
"Utilizing the beer example if people have a choice they may buy the cheaper national beer and they may find that it is just as satisfying but it costs them less."