Council debates school capital facilities plans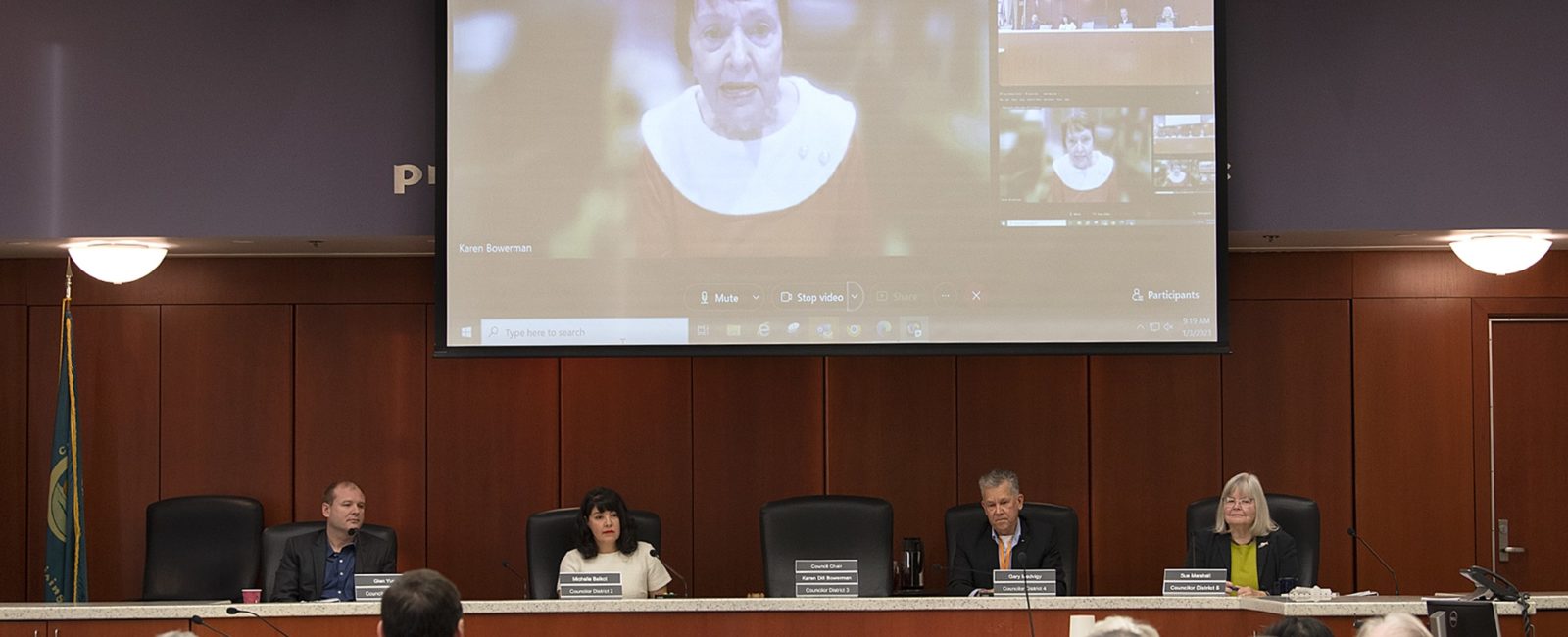 What's at the heart of local schools' declining enrollment? Enrollment data released last October showed that county schools are still struggling to recoup from losses experienced since the onset of the COVID-19 pandemic.
Education experts say the reasons for enrollment numbers not returning to pre-pandemic levels include more families choosing alternatives like homeschooling or charter/private school enrollment, families moving out of some school districts because of a rise in housing prices, and declining birth rates.
County Councilor Michelle Belkot has another theory. Belkot said school district test scores were in decline before the pandemic hit.
"In the state of Washington last year, there was a little over 50,000 kids unenrolled in the public schools, which is still growing at this point due to many different things being taught within the schools that parents don't agree with," Belkot said during the council's May 2 meeting.
During the May 2 meeting, the council reviewed school capital facilities plans for the Battle Ground, Green Mountain, Ridgefield, Vancouver, Camas and Washougal school districts.
Belkot said with enrollment continuing to decline, school districts can't justify increasing impact fees charged for new housing development included in the capital plans.
"We could have a lot more kids unenrolling this year. Me personally, I'm unenrolling my 10-year-old from Vancouver Public Schools because of a lot of the things they're teaching," Belkot added.
Because districts receive state funding based on student population, a drop in enrollment also means a drop in budget dollars. Despite offsetting some of the funding losses through federal pandemic relief funds, several districts have cut staff and continue to struggle with shortages and closures.
One school district in the north end of the county hasn't had the same kind of losses. Ridgefield School District's enrollment grew from 3,497 in 2019 to 3,832 in 2022.
Belkot voted against many of the capital facilities plans presented because of the increased impact fees. However, a majority of the council voted in favor of the plans.
Battle Ground's impact fees will increase from $6,397 for a single-family residence to $10,760. Camas School District's fees will increase from $5,371 for a single-family residence to $6,650. Ridgefield had one of the largest increases, from $10,100 for a single-family residence to $16,880 – a 67 percent increase.
Vancouver's impact fees declined slightly, from $2,880.75 for a single-family residence to $2,786.09.
Both Washougal and Green Mountain school districts reduced their existing impact fees to $0. Green Mountain's fee for a single-family residence was previously $3,387 and Washougal's fee was $$5,600.
To watch the full meeting, go to https://www.cvtv.org/vid_link/35565?startStreamAt=0&stopStreamAt=19972.
— Shari Phiel