Clark County voter turnout skyrockets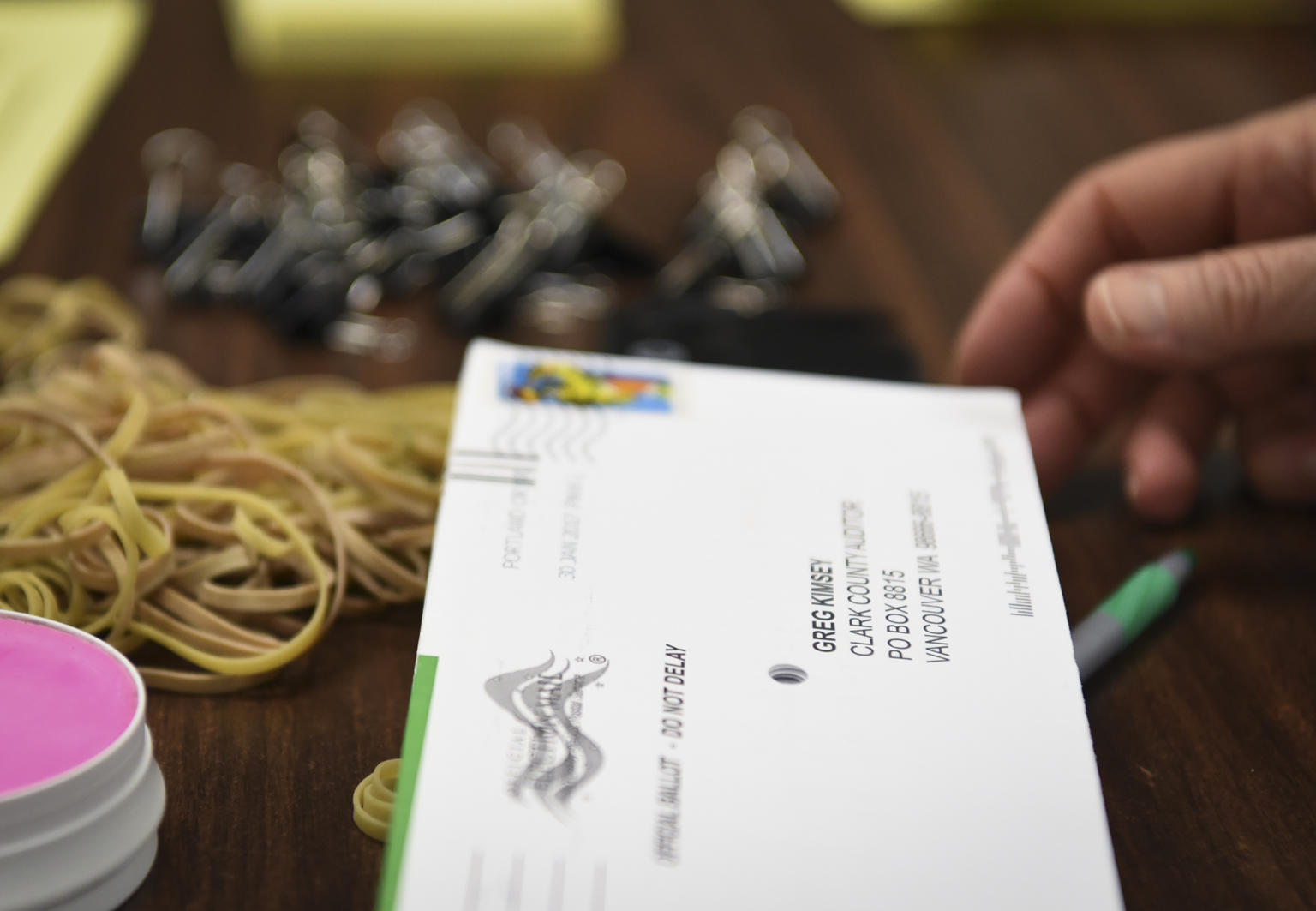 Clark County Auditor Greg Kimsey said Thursday that he believed voter turnout for Tuesday's primary and special elections was the highest he had seen since he's been in office. Looking at the most comparable primaries since his first election to the position in 1998, Kimsey was clearly correct.
Voter turnout stood at 50.33 percent by Friday. All other late-summer primaries in this century during Presidential election years, when attention to politics is typically at its highest, never rose to 40 percent.
In what now seems like a silly question, I asked last month whether even one-third of Clark County voters would show up. 
It happened in all three Presidential election years in the 2000s, with 33.5 percent turnout in 2000, 35.63 percent in 2004 and 37.9 percent in 2008. But those figures trailed off in the last decade, with 30.76 percent turnout in 2012 and 30.62 percent in 2016. 
When the Clark County Elections Office posted results Tuesday night, voter turnout was roughly 31 percent. The pattern of depressed figures seemed to continue. 
But because Washington is an all-mail election state, counters include mail-in ballots postmarked by 8 p.m. election day. The elections office received 8,568 ballots on Wednesday and 4,369 ballots Thursday.
Kimsey said the late surge was unusual. 
"It felt very much like a Presidential general election," Kimsey said. "That's fantastic."
The lowest turnout for Presidential general elections this century came in 2000 at 74.9 percent. The largest came in 2008 at 85.31 percent. 
Perhaps the question for this year's general election is, unironically, "Will the general election draw more than 90 percent of Clark County voters?"