Clark County eyes Fair Housing Month declaration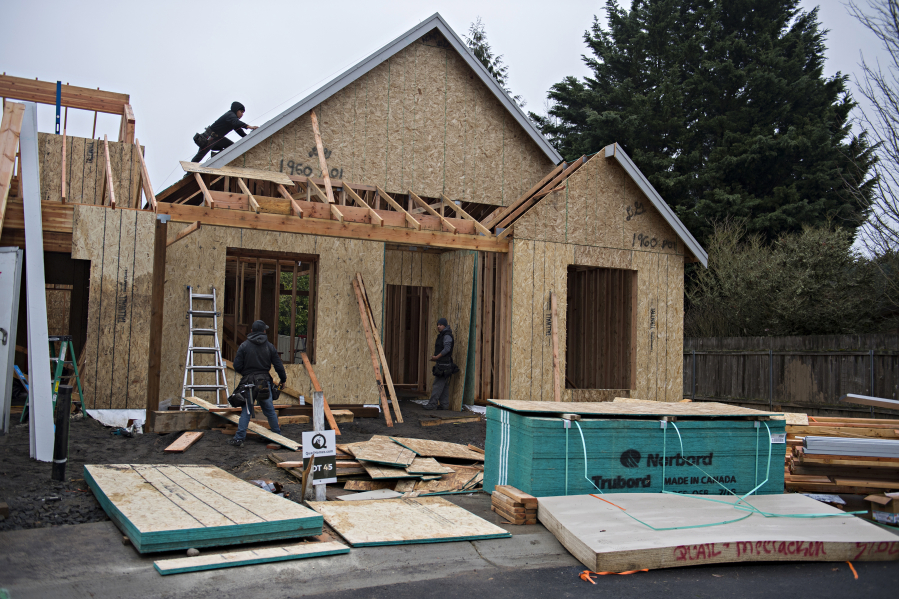 The Clark County Council will consider a resolution later this month to declare Fair Housing Month. 
The council unanimously agreed during a council time meeting Wednesday to place the item for consideration on its April 20 meeting agenda. Council Chair Eileen Quiring O'Brien said she introduced the proclamation at the request of the Clark County Association of Realtors. 
The declaration celebrates the 53rd anniversary of the enactment of the federal Fair Housing Act on April 11, 1968. 
The act enshrined into federal law the goal of eliminating racial segregation and housing discrimination. It committed recipients of federal funding, like Clark County, to promoting fair housing locally.
"Our social fabric, the economy, health, and environment are strengthened in diverse, inclusive communities," the draft resolution reads. "Acts of housing discrimination and barriers to equal housing opportunity are repugnant to a common sense of decency and fairness."
Across the U.S., government bodies and community organizations had not always made such clear commitments. For instance, in attempts to prevent people of color from buying homes, many homeowners' associations required homebuyers to sign racist covenants in which they agreed not to sell to Black families.
In July, Elizabeth Fitzgearld, executive director of the Clark County Volunteer Lawyers Program, presented a historical photo of such a covenant from a Vancouver homeowners' association to the council during a listening session on systemic racism. 
"They were, in a very coordinated manner, forced out," Fitzgearld said. "Today, we have a visibly homogenous community."
The Supreme Court ruled in 1948 that the covenants were unenforceable. Today, the county's Black population is 2.4 percent, according to the U.S. Census Bureau.
The county is one of many communities taking stock of its housing situation amid a shortage. Opportunities for marginalized groups is one of the factors local officials and community leaders have discussed. 
The county is, for example, in the middle of a months-long study of housing needs in the Vancouver Urban Growth Area. 
Study consultants interviewed representatives from dozens of stakeholder groups. Among them were the NAACP Vancouver, Southwest Washington League of United Latin American Citizens Council 47013 and the Latino Community Resource Group.
"Some interviewees noted the importance of working towards equity when reviewing policy and regulations for change to ensure no group is disproportionately affected," read a summary of stakeholder interviews from study consultants.