Clark County, Cowlitz County Republican parties endorse Kent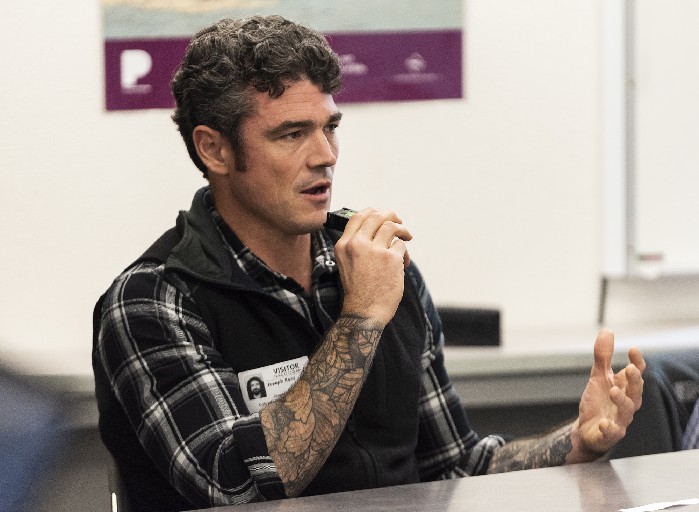 This week, the Cowlitz County Republican Party and Clark County Republican Party endorsed Joe Kent for next year's election to lead the 3rd Congressional District.
Kent, who narrowly lost to U.S. Rep. Marie Gluesenkamp Perez, D-Skamania, last year, announced his intent to run this January.
The Cowlitz County GOP voted "nearly unanimously" to enforce Kent, according to a statement.
"Joe Kent understands the local and national issues that impact the people of our district, and has proven his commitment to our country through his decades of service and sacrifice to our country," Christy Tseu, chair of the group, said in the statement.
Kent's platform is focused on "restoring common sense Republican values and defeating the woke extremist Democrat Congresswoman Marie Perez," according to his campaign committee page.
More than 55 percent of Cowlitz County voters gave their vote to Kent while Perez received 44 percent.
In Clark County, the numbers were flipped, with Kent receiving 44 percent of the vote and Perez receiving 55 percent.
Clark County GOP Chair Matt Bumala said in a statement that 84 percent of the precinct committee officers voted to support Kent.
"This speaks volumes in comparison to the last election cycle which had several Republican candidates in the race going into the primaries without any of them having the endorsement from the County Party," Bumala said. "The divided vote hurt us unnecessarily and gave little runway for Kent to unify the party going into the General Election."
Bumala said Kent would have won last year's election if the county group had endorsed him earlier.
"I'm honored to receive this valuable endorsement," Kent said in a statement. "Republicans in the district are rallying to my campaign because they know that if we go into the next election unified, Marie Perez is finished."
— Carlos Fuentes