Vancouver city councilor raises questions over city-funded Japan trip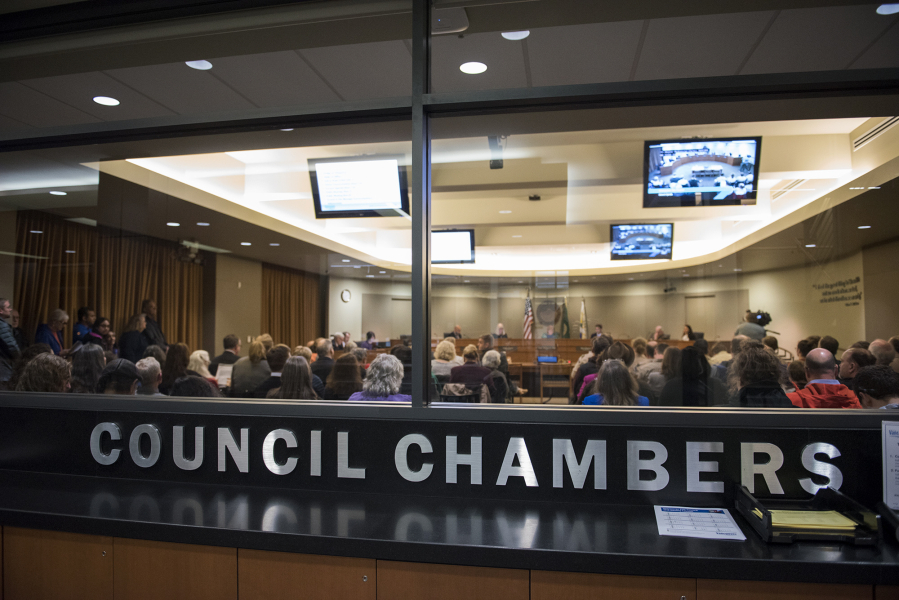 On March 11, a delegation of 31 Vancouver employees and leaders flew to Japan for a week of travel and meetings with members of Vancouver's sister city, Joyo.
But how much did it cost the city? Where in the city budget was this money taken from? And was the trip really necessary?
City Councilor Sarah Fox, who did not attend the trip, wants to know.
"When everyone was gone, I had quite a few people walking up to me, asking me about the trip, and I didn't have answers, and I felt pretty silly," Fox said.
During the trip, the Vancouver representatives met with Joyo's Rotary Club, city government, chamber of commerce and attended various events and meetings to discuss the relationship between the sister cities.
The group in Japan included Mayor Anne McEnerny-Ogle, City Manager Eric Holmes, and all but two city council members — Bart Hanson and Fox. A public notice of the trip described the group as a "Vancouver delegation of local business and community leaders," but gave no specifics.
The full list of travelers is not publicly available, though it included members from the Port of Vancouver, Rotary Club of Vancouver, Clark College and local companies, according to Mayor Pro Tem Ty Stober, who said there were 31 people on the trip.
Another uncertainty is how much the seven-day trip cost. In city claim vouchers released earlier this week, travel reimbursements for the four attending council members and the mayor ranged between $527 and $927 — though it is unclear what this money went toward.
Fox said that she asked city staff for the budget of the trip, which she did not receive. At the March 20 city council meeting, Fox requested a future council workshop to discuss the budget for the trip and how much money was spent on each council member.
Stober said the city only paid for the city councilors' travel, and that he funded the majority of his own expenses.
He also said the trip provided valuable insight on Vancouver's comprehensive plan, and major issues such as transportation and homelessness.
"It's building relationships between the two cities, and having a diversity of people involved, I think is healthy and helpful," Stober said in a phone call.
He added that Joyo typically sends 10-15 people to Vancouver every year, while Vancouver usually sends groups every five years.
Fox said in a phone call that she did not attend the trip because she did not think it was appropriate for the entire council to go.
"When planning was underway for this Japan trip, we never discussed the purpose or need for all seven of us to attend," Fox said at the council meeting. "In fact, there was never a discussion at all."
She said that the trip unnecessarily canceled city council proceedings for the week. As an alternative solution, Fox said, a sub-quorum could have gone on the trip — selected by seniority or a first-come, first-served process.
Fox said that she would expect any valuable training or meetings to be accessible to all council members, suggesting that there should have been a virtual attendance option for council members not present.
"My goal isn't to embarrass the city, but I truly didn't know the answers," Fox said.
— Carlos Fuentes