Ceremonies mark new start, with a few rollovers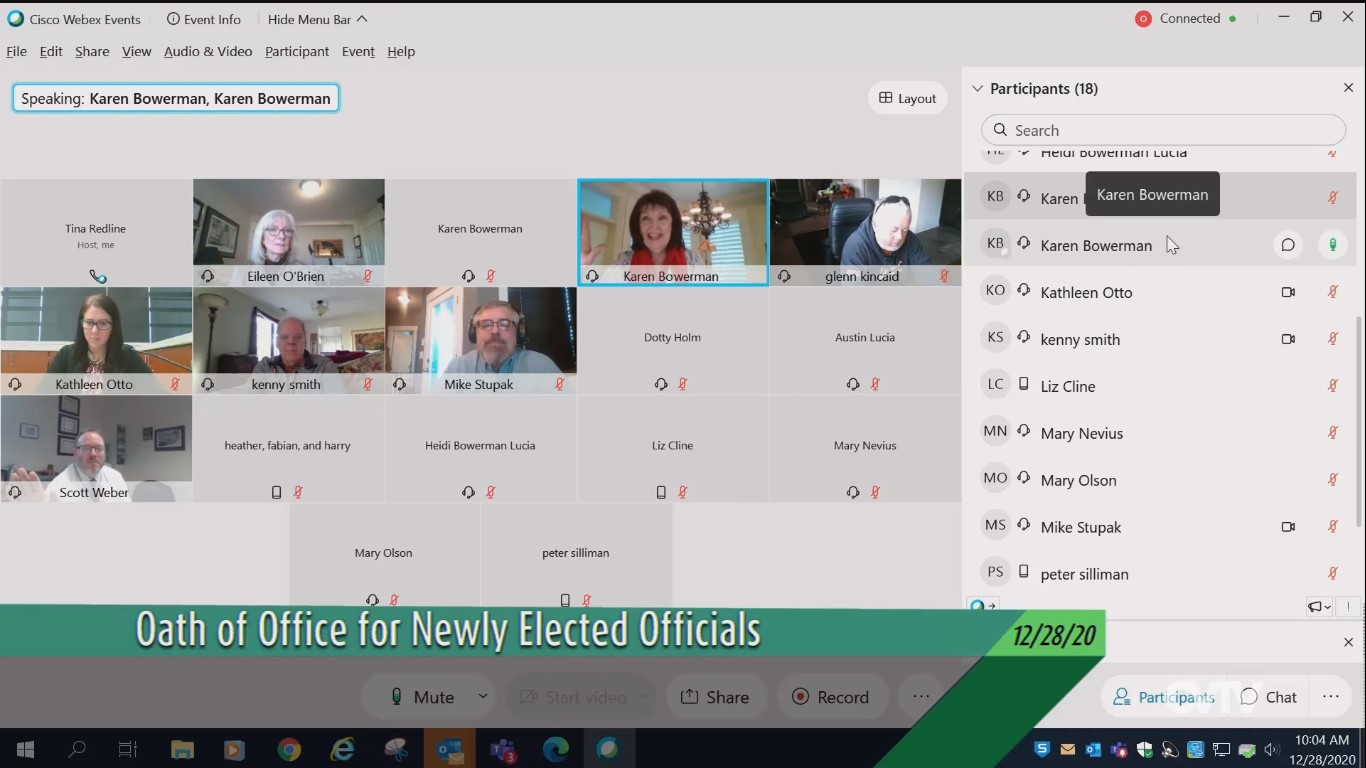 Swearing-in ceremonies this week for new Clark County elected officials seemed like a fitting sign of hope for the new year — and challenges that remain.
By now, those who regularly attend or monitor public meetings have become accustomed to the glitches of virtual events. These glitches appeared at times Tuesday when the county administered oaths of office to new Councilor Karen Bowerman and the 15 members of the Charter Review Commission. 
The 15 commissioners at first were asked to raise their hands and recite the oath at once. Seconds later, an echo irritated some ear drums and, more importantly, made hearing them impossible. 
Instead, the commissioners recited their oaths one-by-one. 
Earlier, Bowerman offered remarks during her ceremony, and they fell under the typical forward-looking theme one might expect at such an event. But at one point, she momentarily pivoted to note another glitch.
"… I want you to know that I not only take it seriously, but I am very much looking forward to it," Bowerman said before raising her hand to her ear and beginning to chuckle a bit. "Right now, I'm hearing an echo on everything, so if it sounds a little bit strange, I'm very sorry about that."
A new year has arrived as local governments continue to mitigate inevitable technical issues and, eventually, return to in-person meetings. In the process, they'll hope to limit echoes of 2020.