Case closed on Madore's silly park job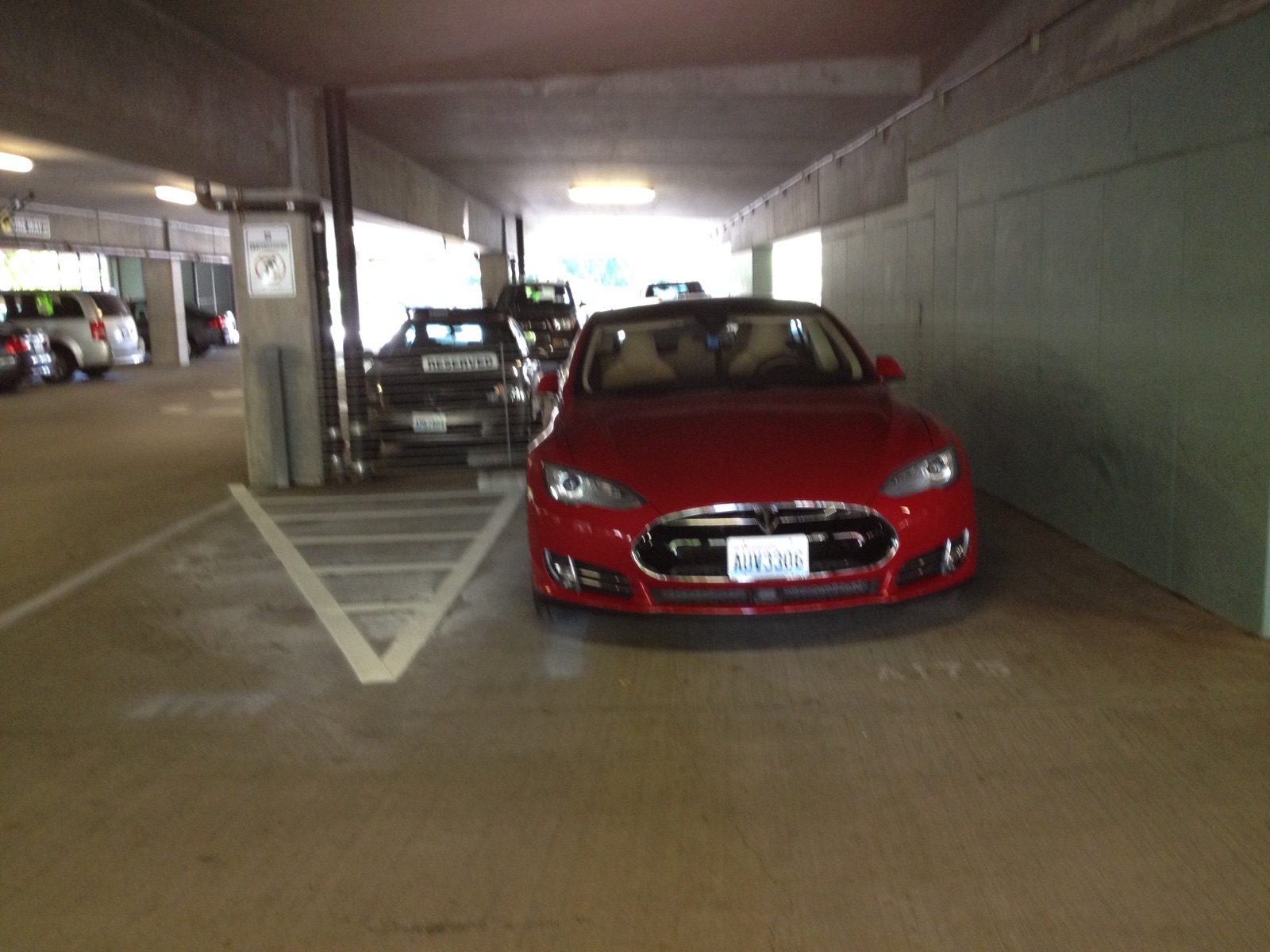 We finally have some answers to Councilor David Madore's double-parked Tesla.
It turns out Madore is paying for one of the worst parking spots in the county garage. Local gadfly Ed Barnes asked the councilor on Tuesday why he insists on double-parking his new car.
Apparently the vehicles of four people, including Councilor Tom Mielke and Treasurer Doug Lasher, have been clipped by other cars while they've been turning the corner. Acting County Manager Mark McCauley explained that the county painted off the space next to Madore's spot to prevent further accidents. I mean, look at that space. I wouldn't want to park there, either, and I drive a '96 Ford Contour with half a bumper.
"This is simply a response to a safety issue," McCauley said.