Campaign flyers feature voting records, support for Don Orange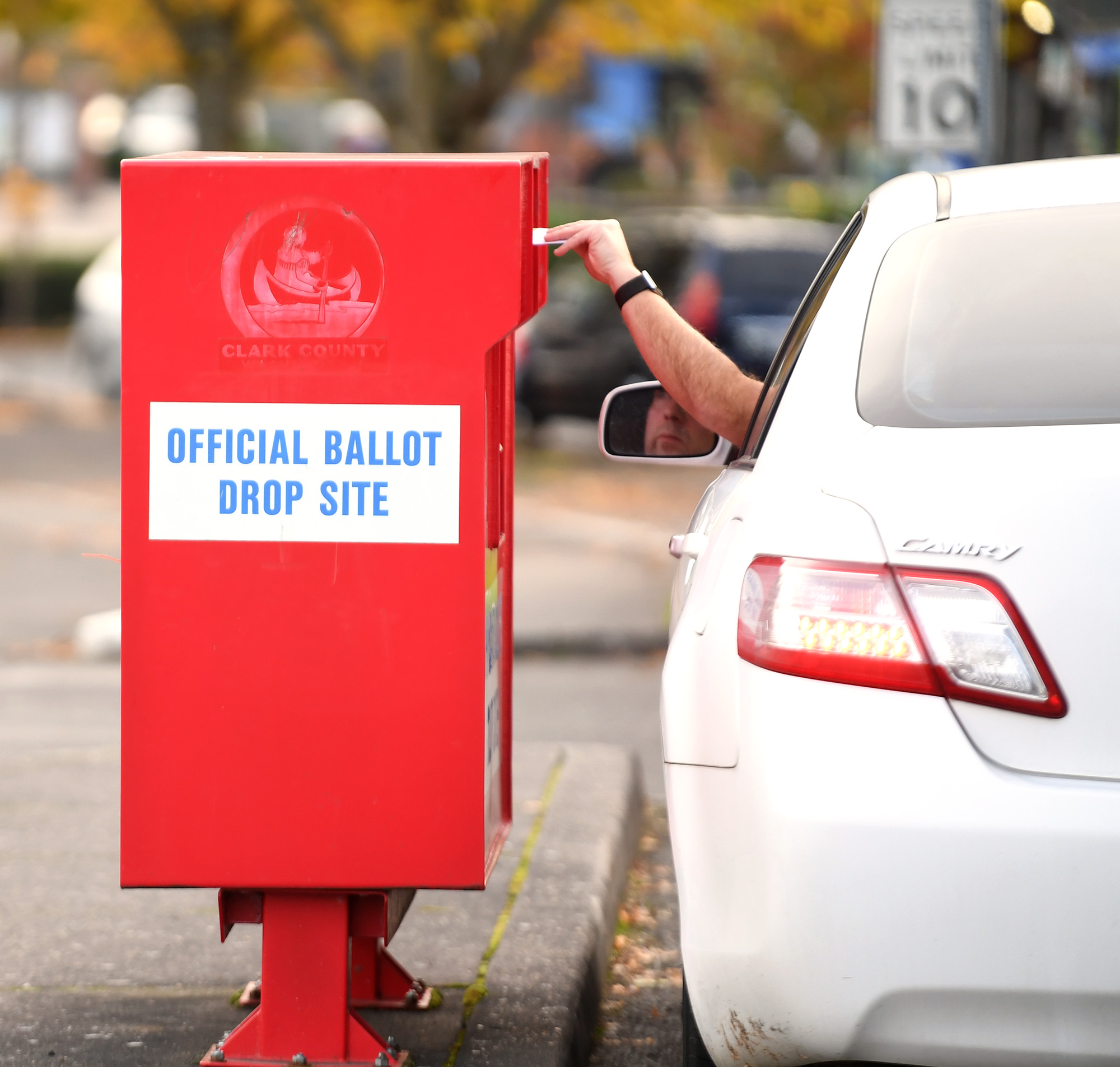 Few campaign ads have been spotted on TV, on social media or in mailboxes this election season. Just days ahead of the Nov. 7 general election that changed when flyers from Our Votes Count, a political action committee based in Seattle, began showing up in voters' mailboxes.
Our Votes Count is part of a collective that includes Fuse Washington, a progressive advocacy group also based in Seattle. According to Fuse Washington's website, its goal is to "help progressives win more often and give ordinary people a strong voice in politics."
The group has been mailing two postcards, which are addressed to specific voters. One postcard features a "neighborhood voting record." A sample obtained by The Columbian from a local resident showed that resident had voted in two of the last four elections.
The postcard reads: "Remember, how you voted is secret but whether you vote is public record."
County Auditor Greg Kimsey said that is correct. Kimsey said the elections office hasn't received any calls about the postcards but said this isn't the first time a political group has used voting records to spur residents to cast their ballots.
"There's nothing about it that's illegal," Kimsey said Thursday.
The other postcard is in support of Port of Vancouver commissioner candidate Don Orange. The postcard includes endorsements from other groups like the Sierra Club and Washington Conservation Action, as well as Fuse Washington.
Orange has raised nearly $24,000 in his bid for port commissioner, according to the Public Disclosure Commission. None of the campaign contributions listed were from Fuse Washington, Our Votes Count or their representatives.
Aaron Ostrom, executive director for Fuse Washington, said there were no other Clark County candidates selected for mailers. Ostrum said Orange was the only local candidate identified for support by all of the groups in the collective.
In a phone call late Thursday, Orange said he has not seen the postcards and was not aware of the endorsements by Our Votes Count or Fuse Washington.
— Shari Phiel