Bowman will seek Quiring's soon-to-be old job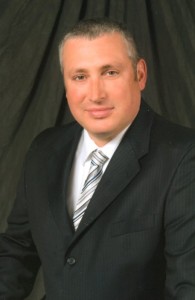 When Republican Eileen Quiring was elected Clark County Council chair it triggered speculation as to who would take her seat on the council when she assumes her new role. Now, one local politician has put some end to that speculation.
The state constitution lays out the process for situations like this. Whenever there is a vacancy in a partisan county elected office, the county central committee of the party of the person vacating the position comes up with three candidates for their replacement. These candidates must live in the district of the vacated position and be of the same political party. The county legislative authority will pick the replacement from this list to fill out the remainder of the term of office of the position being vacated.
Got it? So in this case, the central committee of the Clark County GOP will send a list of three candidates to replace Quiring. Sort of like the "Hunger Games" for Clark County Republicans (but not really).
A press release sent Friday, states that Shane Bowman, the deputy mayor of Battle Ground, will seek appointment to the position. According to the press release, Bowman grew up on a farm in central Washington and has lived with his wife, Loren, in Battle Ground since 2003. They started Western States Fire Equipment in 1997, which sells supplies fire equipment to residential and commercial businesses, and government agencies throughout Washington and Oregon.
He also challenged state Rep. Liz Pike, R-Camas, for her legislative seat, campaigning on his collaborative style.
From the press release:
Bowman has been the Republican PCO for Precinct 584 for the last five years. He was
elected to Battle Ground City Council in 2012. He served as Deputy Mayor from 2012 to
2014, Mayor from 2014 to 2016 and was selected to serve a second term as Deputy
Mayor in January 2018. In addition, Bowman has served on the Columbia River
Economic Development Council, C-TRAN Composition, EMS District II, Discovery
Clean Water Alliance and the Urban County Policy boards of directors.

"I am seeking the appointment to the Clark County Council to apply my leadership skills.
Over the last eight years I have honed my ability to work effectively with diverse people
and communities. I feel my experience will be an asset to Clark County and its
residents," said Bowman.
Quiring beat independent Marc Boldt for the chair position. Democrat Temple Lentz will join Republican Councilors Julie Olson and John Blom after beating Republican Councilor Jeanne Stewart in November.
It's not clear who else will seek to replace Quiring. Under the state constitution, if the council can't settle on a candidate, the decision goes to the governor.