Battle Ground Mayor lucked into attending State of the Union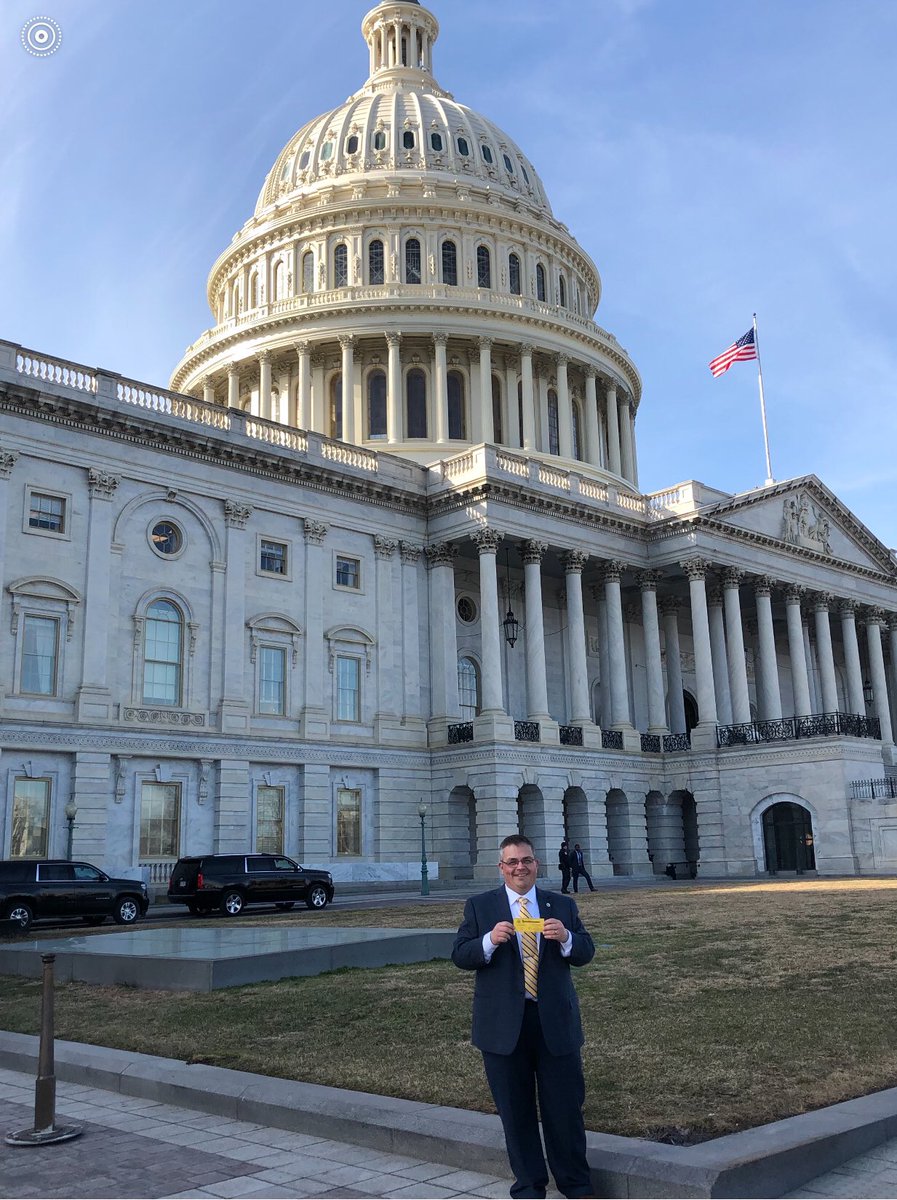 Battle Ground Mayor Mike Dalesandro got the golden ticket.
As luck would have it, Dalesandro had planned his annual pilgrimage to Washington D.C. with fellow Battle Ground colleagues this week — the same week the rescheduled State of the Union would take place.
He reached out to Rep. Jaime Herrera Beutler to see if he could get a ticket to the historic event. Each congress member gets one ticket to give to family, friends or a guest they want to tag along representing a certain issue.
The morning of the State of the Union, Dalesandro said he found out the good news: he'd been selected and approved to attend the address.
Wrapping up a great day of meetings advocating for the City of Battle Ground. I'm extremely honored & excited to have a ticket to tonight's State of the Union Address. This is a once in a lifetime experience to witness one of the great American political traditions! pic.twitter.com/DWMwrJPq8p

— Mike Dalesandro (@MikeDalesandro) February 5, 2019
"It was amazing, just the experience of being at such a historical American tradition, regardless of your politics and what you think of whoever," Dalesandro said. "Being in the room for that was honestly on my political bucketlist. It's really hard to describe just because it's something that's super special."
Dalesandro also met a couple political celebrities: newly-elected Democratic powerhouse Rep. Alexandria Ocasio-Cortez and House Speaker Nancy Pelosi.
"It was one of those surreal moments being around all of that," Dalesandro said.
You never know who you might run into at the State of the Union. It was nice to meet you @AOC and good luck! pic.twitter.com/q9JTlHCiX4

— Mike Dalesandro (@MikeDalesandro) February 6, 2019
Like I said…you never know who you'll run into at the State of the Union 🤷🏻‍♂️ pic.twitter.com/hLXx178IZT

— Mike Dalesandro (@MikeDalesandro) February 6, 2019