Attacks already in play for 2018 election
Carolyn Long only announced her candidacy for the 3rd Congressional District 13 days ago. But she's already on the offense.
Clark County Republican Chair David Gellatly alleges Long was sent from Oregon to Washington to push out local representation (Rep. Jaime Herrera Beutler, R-Battle ground) and push an Oregon agenda — more specifically implementation of tolling on the I-5 bridge.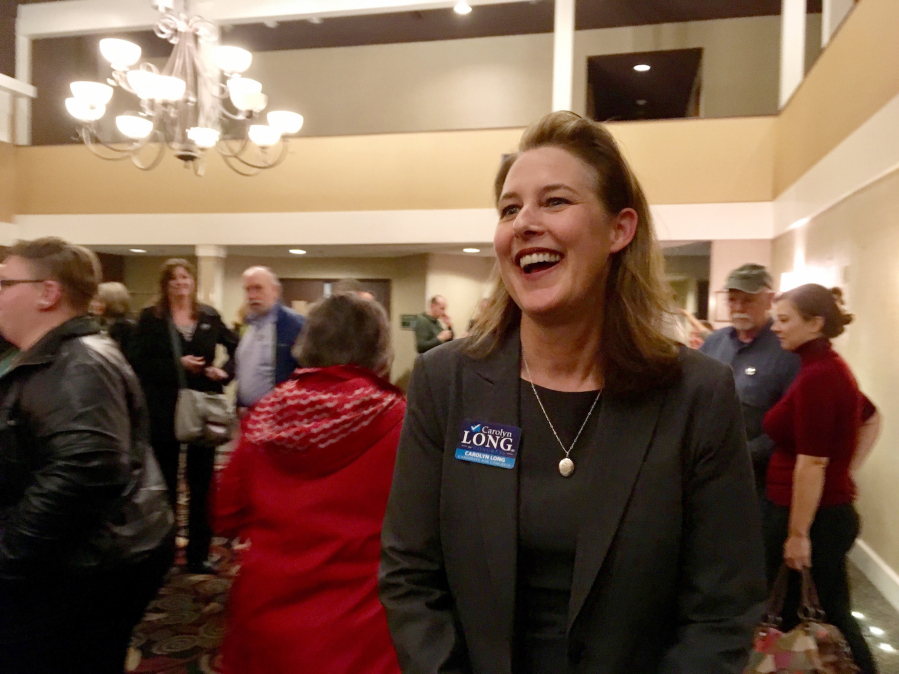 Gellatly offers Long's recent move to Vancouver as proof.
"While Carol has worked in Washington for several years, she lived in Oregon and only recently added a Washington address and registered to vote here, just prior to announcing," Gellatly wrote in a blog post.
Long, a Washington State University Vancouver professor (for the last 22 years), recently purchased a home in Vancouver and registered to vote shortly thereafter. For the last 21 years, she's commuted from Salem to Vancouver for work.
Long said her husband and 12-year-old daughter still reside in Salem while they await a job transfer to Washington for her husband.
"This is something that has been in the works, it just got to the point where the commute had obviously been too difficult," Long said. "It's difficult, but families have to make complex decisions when both members work."
Unlike many local positions, candidates for Congress do not have length-of-residency requirements. Even though Long has only officially lived in Washington for four months, she is eligible to run for the U.S. House.
Long said she finds the allegations by Gellatly amusing.
"I find it funny that there are some people who believe I'm this Manchurian candidate who was selected by Oregon to work in the community for 22 years and then at this very moment run for office so that I can do something about tolls," she said. "That would be incredible forethought of people who have that plan."
Gellatly also called Long "Carol" instead of Carolyn and discounted her length of Southwest Washington employment. A tactic Long said shows the Republican party is fearful of her candidacy.
"I think it shows they're concerned about their incumbent," she added.