Another chance for opposition in Voters' Pamphlet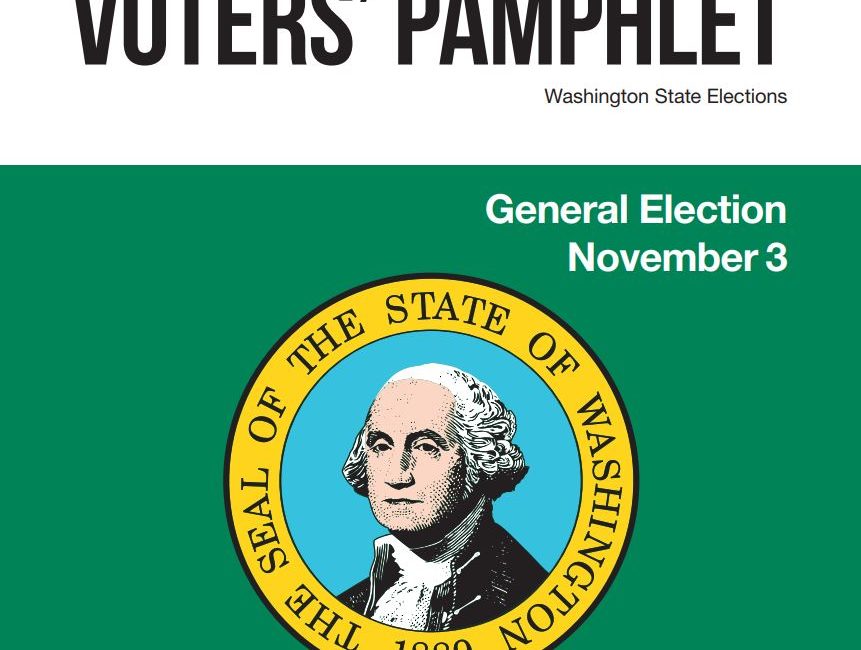 The Clark County Charter Review Commission is once again looking for individuals to provide "against" statements for six proposed charter amendments slated for the November 2022 ballot. The statements will appear in the Voters' Pamphlet produced by Washington State Elections and the Clark County Elections offices.
Normally, this would be a routine process warranting little attention from the public. But not in 2021.
Focus on when and how against statements are provided to voters became an issue as the county redistricting committee wrestled with drawing the boundaries for five voting districts. The district boundaries had to be drawn after more than 70 percent of Clark County voters in November approved a charter amendment to change from four districts to five. Even without the amendment, the boundaries would have been updated to match new population numbers from the 2020 Census.
GOP redistricting committee members Juan Gamboa and Cemal Richards cited concerns over the lack of detailed information and the absence of against statements in the Voters' Pamphlet among their reasons for overhauling the map approved by voters. The five-member committee includes two members from each of the local Republican and Democratic parties. Clark County Auditor Grey Kimsey is the fifth member of the committee and was selected by the other four members. Although Kimsey is a Republican, he does not represent a political party as the other members do.
"When they voted for this, they voted on what was there but things have changed," Gamboa said at a Dec. 3 committee meeting.
But it was the GOP members' citing the lack of against statements that seemed to confound the other members of the committee. As Chuck Green, chair of the charter commission, has said previously, the statements weren't included because no one responded to multiple requests for them made by both the elections office and the review commission.
Given that Republicans were the most vocal opponents of the charter amendments on the November ballot, they were also the most likely source for those against statements. With the GOP committee members citing the lack of statements (the statements their party failed to provide) and other reasons, the committee deadlocked. It's now up to the county council to draw the boundaries for the districts they represent.
Opponents to the six newly proposed charter amendments for the 2022 ballot, regardless of political party, have another chance to get it right and get against statements included in the Voters' Pamphlet before the next election.
While committees have been appointed to write statements supporting the measures, the commission has been unable to identify people to write statements against the measures. Any Clark County resident wanting to be appointed to any of the "statement against" committees should contact Kristin Davidson, County Manager's Office, at kristin.davidson@clark.wa.gov or by phone at 564-397-4167.
The deadline is 3 p.m. Dec. 27.
— Shari Phiel