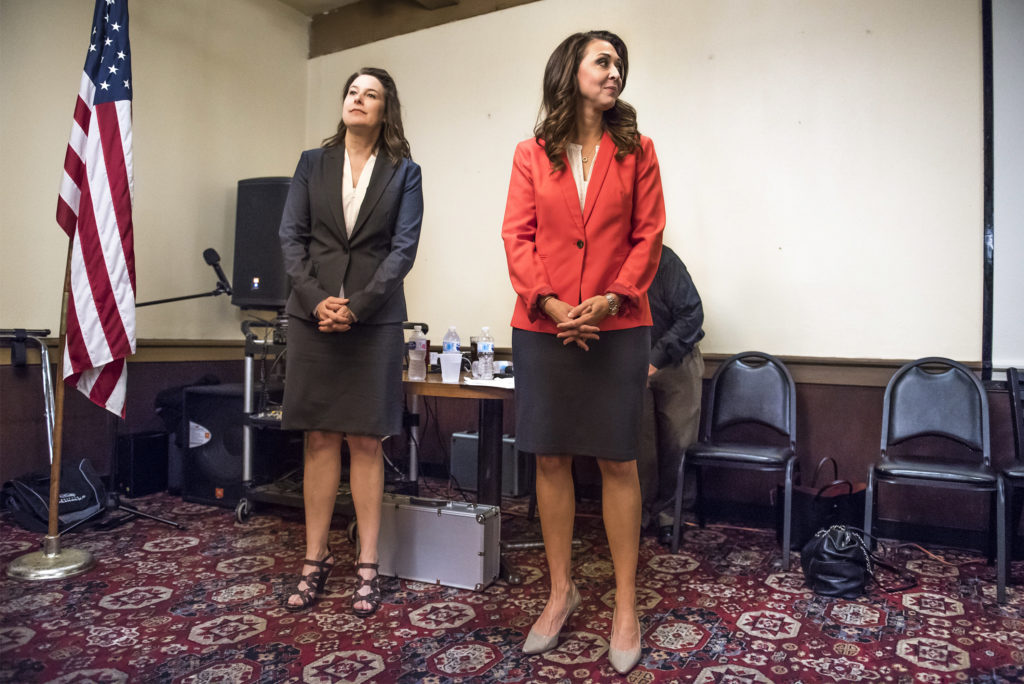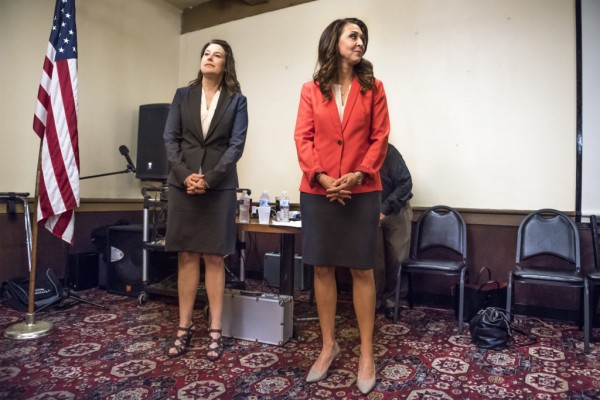 Somehow the question of who will attend what debate, forum, or speaking event has become one of many campaign issues for the 3rd Congressional District. It started in earnest when Democrat Carolyn Long called for incumbent Rep. Jaime Herrera Beutler, R-Battle Ground, to agree to a debate rather than the traditional town hall format.
So far there has been one town hall, held in Woodland and attended by hundreds, featuring the two candidates and a CVTV forum spanning about 30 minutes. The Columbian's Editorial Board also hosted the candidates for a discussion the day after the primary election. The second, and last, town hall scheduled for this race is Oct. 17 in Goldendale. But no debates have been agreed to by both candidates. (Quick note: a debate includes a neutral moderator, rebuttals and fact-checking.)
The League of Women Voters of Clark County had to cancel their debate  because Herrera Beutler never responded to their invitation (it looks like that's been the trend regarding this specific event in years past). And attempts by The Columbian and The Daily News in Longview to co-host a debate failed.
Long announced last month she's hosting her own debate  Oct. 16 — the date of the canceled LWVCC debate — and although Herrera Beutler had yet to respond to their invitation, the offer apparently stands.
In the midst of calls for more opportunities for the public to see both candidates in action side by side, Herrera Beutler participated in a "Town Hall" aired on AM 1400 KEDO and hosted by Mike Wallin (a Longview city councilor) and Spencer Bourdeau.
The show alleged Long's campaign hadn't responded to numerous attempts to come on the show (sound familiar?) and talked with Herrera Beutler alone Oct. 4.
I asked Long's Communications Director Will Casey if that was true. He said they had responded and declined because of the show's partisan nature. Denying to participate in partisan events is fairly standard, Herrera Beutler would also be expected to turn down an event hosted by Democrats.
The "Town Hall" show is sympathetic to Republicans. For example, hosts offered quips including "I expect nothing less honestly," referencing Herrera Beutler's bipartisanship, and "it's crazy" talking about Initiative 1631 and carbon tax.
Bourdeau also publicly supports Herrera Beutler, a big no-no if you follow journalism ethics.  He behaved questionably at the Woodland forum where he not only asked a question as a member of the media and took away constituent time, but posted photos from the event stating his support and perpetrating the rumor that Long is still an Oregon resident.
From the looks of things, the talk was very pleasant and easy. Herrera Beutler wasn't challenged, but rather supported entirely. They even talked briefly about the "debates" that have already occurred.
If you want to listen to the 25-minute chat for yourself, the stream is available here.