A symbolic move to turn away from U.S. flag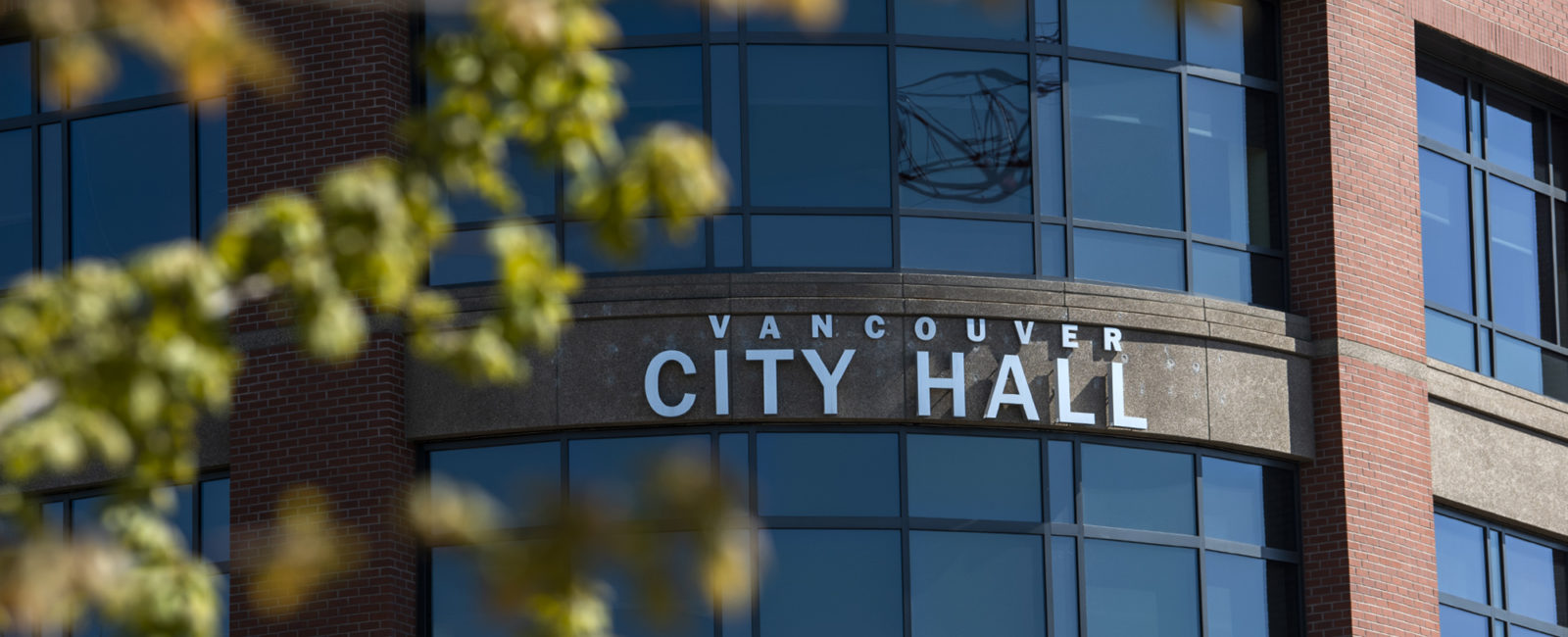 On Monday night, those at the Vancouver City Council meeting followed the routine process of looking at the U.S. flag while reciting the Pledge of Allegiance – except for one councilor.
In a nontraditional and emblematic move, Kim Harless announced she would direct her vision to the people with her back facing the flag. She elaborated on her gesture later during council communications, saying she wishes to face those she serves rather than a federal symbol that "has not and continues to not represent freedom or justice for all of its country's people."
Harless' nod was in response to multiple components of systemic injustice across the county. The straw that broke the camel's back, though, was the U.S. Supreme Court's decision to overturn nearly 50 years of legal precedent protecting abortion rights days prior to the council meeting.
The council member illustrated how the overturning of Roe v. Wade may impact citizens — parents' savings will be drained; some will be forced to remain in unhealthy or abusive relationships; and individuals won't be able to pursue their education or career. Harless added that Black, Indigenous, and people of color are also disproportionately affected.
During the public format, she described her own experience receiving an abortion – something only a handful of people previously knew. Her intent was to destigmatize the service so others seeking similar care would feel supported in their decision, Harless told The Columbian.
She delivered a statement at the meeting Monday.
"I made a choice when I was 21 and then made a choice about a decade later. I decided to keep my pregnancy and as a result, I experienced extreme societal stigma, extreme poverty, maternal health complications, severe suicidal postpartum depression, and was stuck in an unhealthy relationship for years," she read.

"So, about a decade later, when I saw myself again, in a situation with an unwanted pregnancy, and an unstable and unhealthy relationship, I started to experience severe PTSD. So, the choice to have an abortion is obvious for me. It was both an easy and a difficult choice. And I cried for many years after, but like other 95 percent of people that had an abortion, I still feel I know I made the right choice."
Although Washington recently codified the protection of reproductive services, she urged its residents to continue to educate themselves on what the health impact of the court's decision will be.
"It impacts everybody," Harless said.