3rd Congressional race draws more than $6 million in funding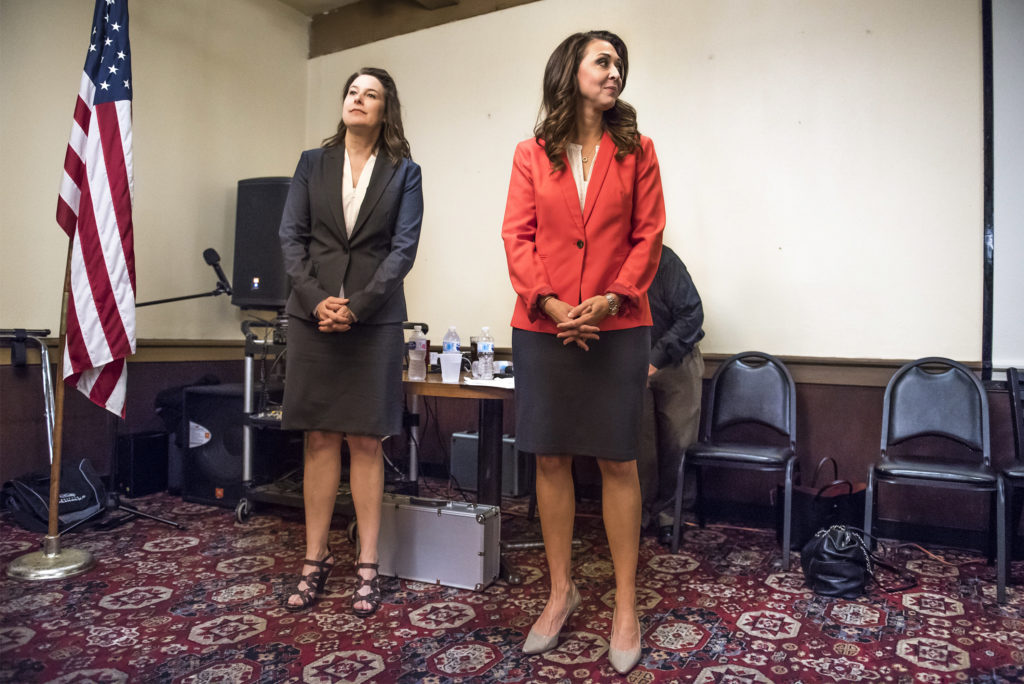 There may be a month separating today and the election, and ballots have already been certified, but one could argue it's not really done until final Federal Election Commission reports are filed. That happened Thursday.
Even though final financial statements aren't available until election day is nothing but a distant memory, they are often the most telling. How much did candidates bring in those final weeks? How much did they spend frantically trying to stay on top?
In the 3rd Congressional District, the race drew millions of dollars and national attention. In the end, Rep. Jaime Herrera Beutler, R-Battle Ground, was victorious and beat out Democrat Carolyn Long for the seat 52.67 percent to 47.33 percent.
But Long outearned and outspent Herrera Beutler by more than $884,000.
Let's take a look at the final tally.
In total, Herrera Beutler brought in $2,636,783. Just less than $418,000 of that came in the final three weeks. She spent $782,794 in operating expenditures in the same time frame. (To compare, fundraising totals in 2016 for Herrera Beutler only reached $1,364,893.)
She ended the election with $89,264 cash on hand, a stark difference from the 2016 election where Herrera Beutler had $426,477 leftover to fund her 2018 reelection campaign.
About half of Herrera Beutler's funding came from other committees, meaning other candidates or political committees. She raised nearly $1.64 million in individual contributions.
Long's financing tells a different story. She brought in $601,221 in contributions those last three weeks and spent $1,272,296. In total, Long raised $3,521,157 — $3,228,618 of which came from individual contributions.
Long ended the election with $51,264 cash on hand.
If Long elects to run against Herrera Beutler once again, one thing is clear: both candidates will have to start fundraising immediately and it's going to be expensive.