GOP, Dems endorse candidates for Nov. 7 general election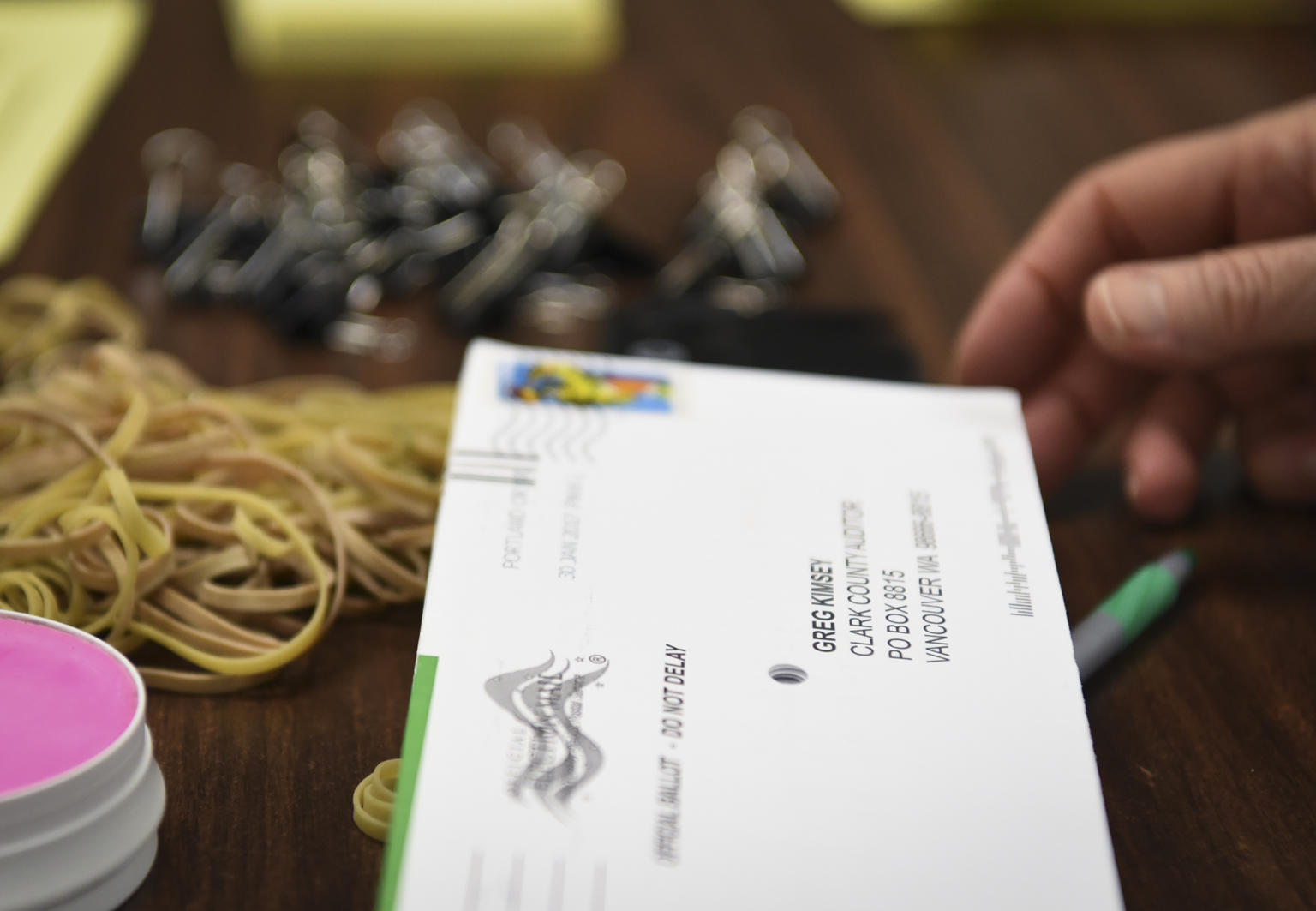 GOP, Dems endorse general election candidates
Clark County Republican and Democratic parties have published their recommendation for the upcoming Nov. 7 general election. Ballots for the general election will be mailed by the county elections office on Oct. 20.
While Democrats endorsed a long list of candidates, Republicans chose to back a few candidates in a select number of races.
Both parties are backing candidates in Battle Ground's city council races. The Democratic party is supporting incumbent Daniel Dingman for a full term in the Position 3 council seat while the Clark County Republican Party is backing challenger Victoria Ferrer.
For Battle Ground's Position 2 seat, the Republican party is supporting challenger Josh VanGelder over incumbent Shane Bowman as well as Eric Overholser over Josie Calderon for the Position 7 seat. The Clark County Democrats did not endorse candidates in either the Position 2 or Position 7 races.
The Republican party endorsed incumbent Myrna Leija's run for La Center's Position 4 council seat over challenger Crystal Harvey.
In Camas, the Democratic party is backing incumbent Mayor Steve Hogan over challenger Randall Friedman for another term in office; John Svilarich over challenger Stephen Dabasinskas for the at-large council seat; John Nohr over challenger Gary Perman for the Ward 1 Position 1 seat; and Bonnie Carter over challenger Ry Luikens for the Ward 2 Position 1 seat. The Republican party did not endorse any candidates in the Camas races.
Democrats are supporting Lea Perkel's bid for the Vancouver City Council Position 6 seat. Perkel is running against Sarah Fox.
The Clark County Democrats weighed in on several school board races. Their endorsements included Shannon Cluphf for the La Center School District board and Amber Baker for the Ridgefield School District. The party is also endorsing Kathy Decker for Vancouver School District's Position 4 seat and Tracie Barrows for the Position 5 seat.
The Clark County Republican Party is backing Gary Wilson's bid for Evergreen School District's No. 3 seat.
In the Port of Vancouver District 1 commissioner's race, Democrats are backing Don Orange over challenger Russell Brent.
The last race to receive an endorsement from either political party is the Clark-Cowlitz Fire Rescue Commissioner Position 2 seat. Clark County Democrats are recommending Brigid Taylor over challenger Jade Bourke.
For information on all races on the general election ballot, go to https://clark.wa.gov/elections/november-7-2023-general-special-election.
— Shari Phiel