Local GOP groups begin to unify behind Kent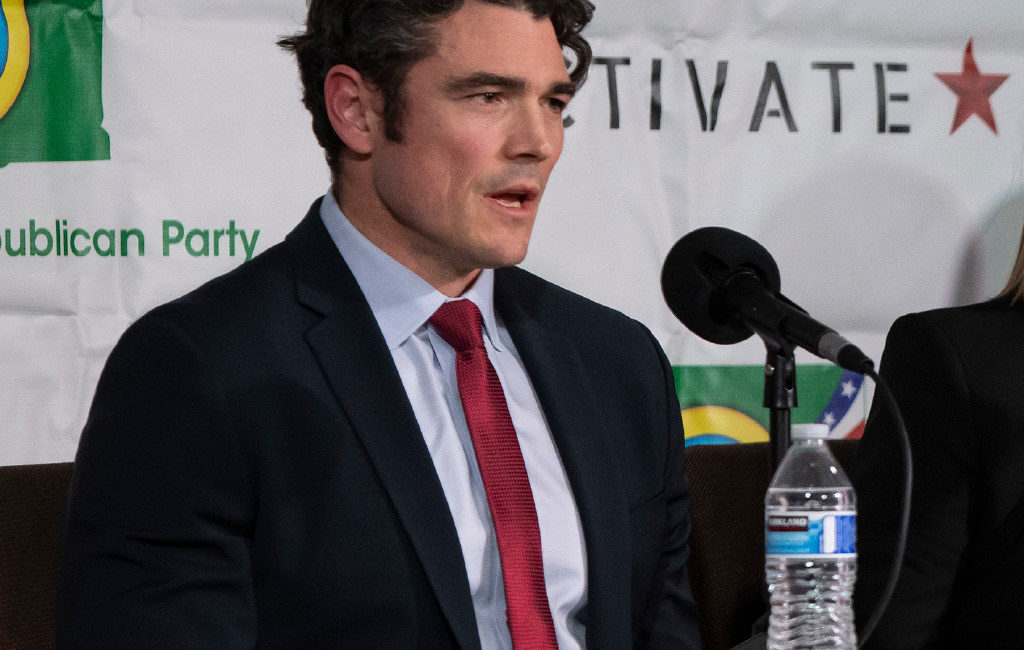 Results from Washington's 3rd Congressional District primary election show that Southwest Washington Republicans were divided in who they want as a representative for the region.
Now, local GOP groups are coalescing behind Joe Kent as he faces Democrat Marie Gluesenkamp Perez in the November general election.
The Clark County Republican Women's executive board announced Wednesday they intend on asking its members to endorse Joe Kent at their next meeting. Liz Pike, the group's president and a former state legislator, said supporting Kent will give Republicans a chance to gain a majority in Congress.
"We have a real opportunity to retire Nancy Pelosi as Speak of the U.S. House. We will achieve this by holding the Third Congressional District seat firmly in Republican hands," she said in a statement.
This initiative comes at the heels of the Clark County GOP's announcement to endorse the candidate Tuesday evening. Members rose to their feet and whooped as Kent touted his triumph over Rep. Jaime Herrera Beutler, who conceded her race for reelection earlier that day.
"I'm very honored my opponents conceded and they are starting to rally around this effort, because this isn't just about me. This is about conservatives and Republicans taking back out country," Kent said before the crowd.
Four Republican candidates crowded the race, leading to vote splitting.
Districtwide results as of Thursday afternoon illustrate a large distribution between Herrera Beutler, Kent and Heidi St. John.
Kent gathered 49,887 votes out of 219,039 tallied ballots, or 22.78 percent of the vote, and the incumbent had 48,828 votes, or 22.29 percent. St. John was the third highest Republican vote-getter with 35,054 votes, or 16 percent. Republicans Leslie French and state Rep. Vicki Kraft collectively amassed more than 8,000 votes.
Election results showed Perez with 67,937 votes, or 31.02 percent of the vote. As the sole viable Democrat in the race, Perez quickly gained traction among elected officials and local Democratic party organizations.
Both the Kent and Perez campaign said they need to connect with voters who backed Herrera Beutler if they are going to make meaningful progress in their campaigns. And the candidates also claimed they are already seeing the incumbent's supporters joining their respective squads.