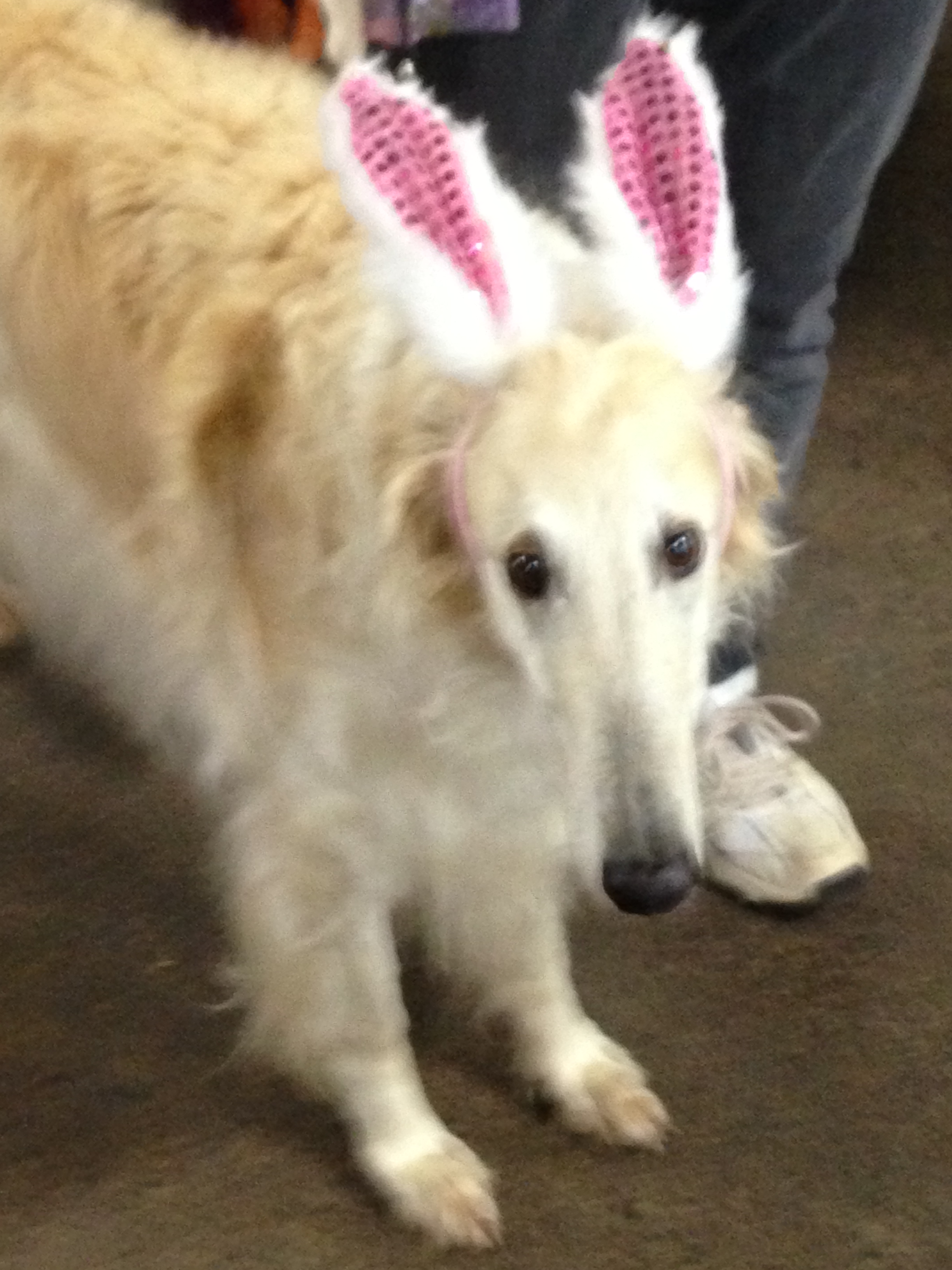 This past Easter, at the dog show, we decided to have some fun. We'd gone to work on her obedience; however, from her actions the day before I really didn't think she would cooperate. She's too much a socialite. She wants to say "Hi" to everyone, and since it was Easter Sunday, what better way that with bunny ears?
My friends say I pick on my Izzy, making her dress up. Maybe, but she's a good sport, and actually seems to knows people will talk to her when mom makes her ware silly costumes.
And here's the irony, bunny ears on a sight hound. Sight hound are that classification of dogs which include greyhounds, whippet, afghans, etc. that hunt buy seeing something move, then give chase. Izzy does have a lure coursing title (lure coursing is the sport of chasing a plastic bag tied to a string over a set course). In her younger days Izzy was very good at coursing. I'm proud to say she is a triathlete (was, anyway). Triathlete is not just a pretty face (conformation), but also obedience, and field. Izzy's 8 now, so I don't think we'll be doing much more field work. We're still doing obedience, but more importantly she'll always be a pretty face to me. And as long as I love her and take her places to socialize, she'll keep letting me put bunny ears on her.