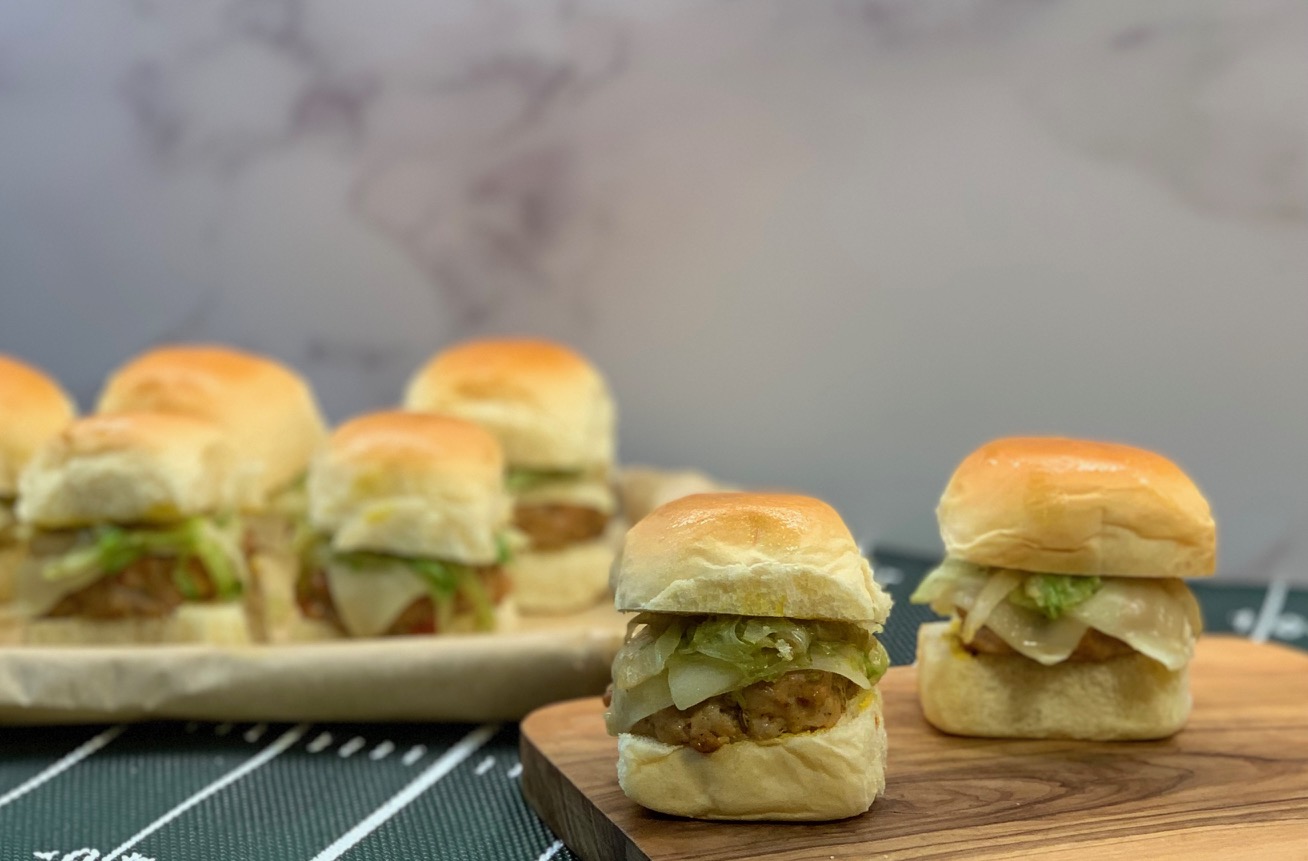 3879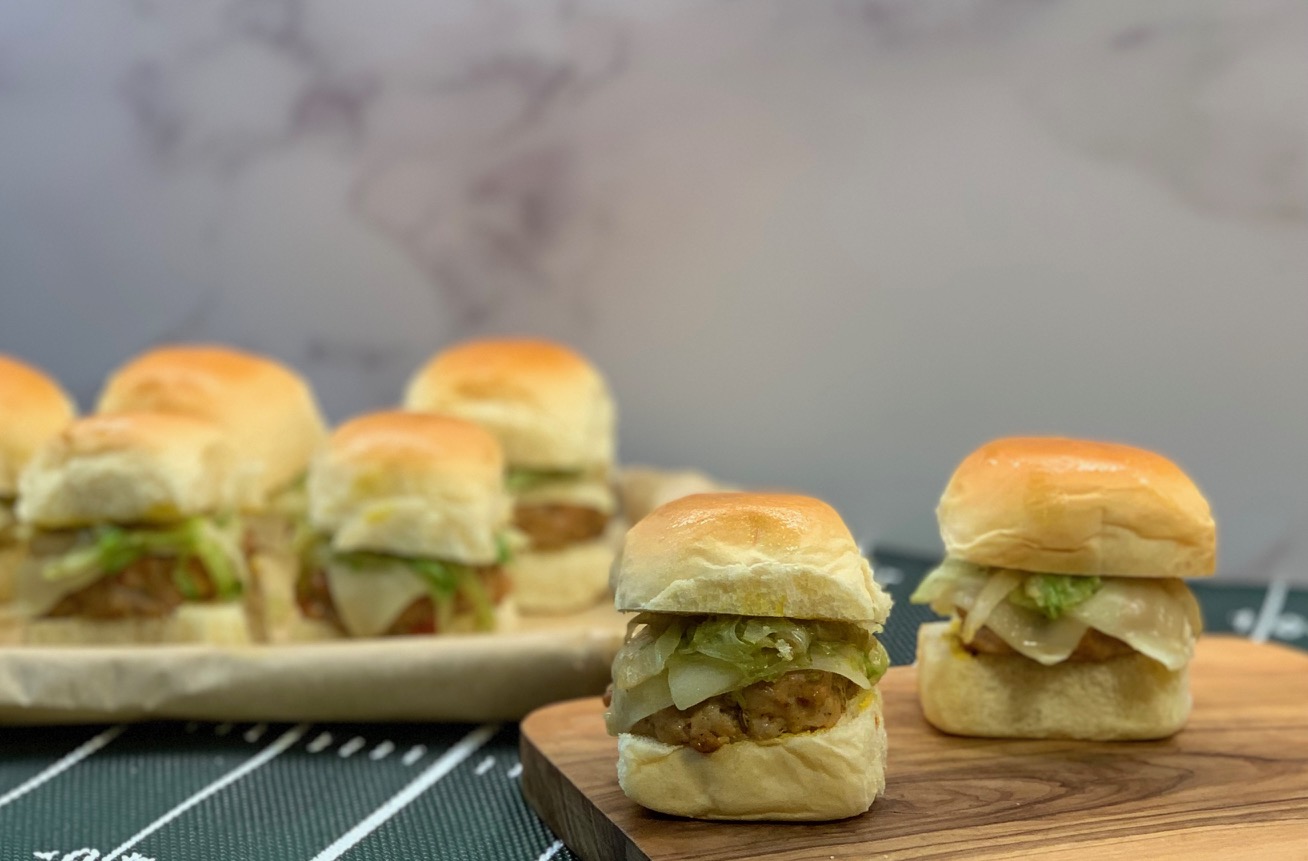 italian-sausage-sliders https://blogs.columbian.com/home-made/italian-sausage-sliders/ /home-made/wp-content/uploads/sites/74/2023/10/IMG_8241.jpg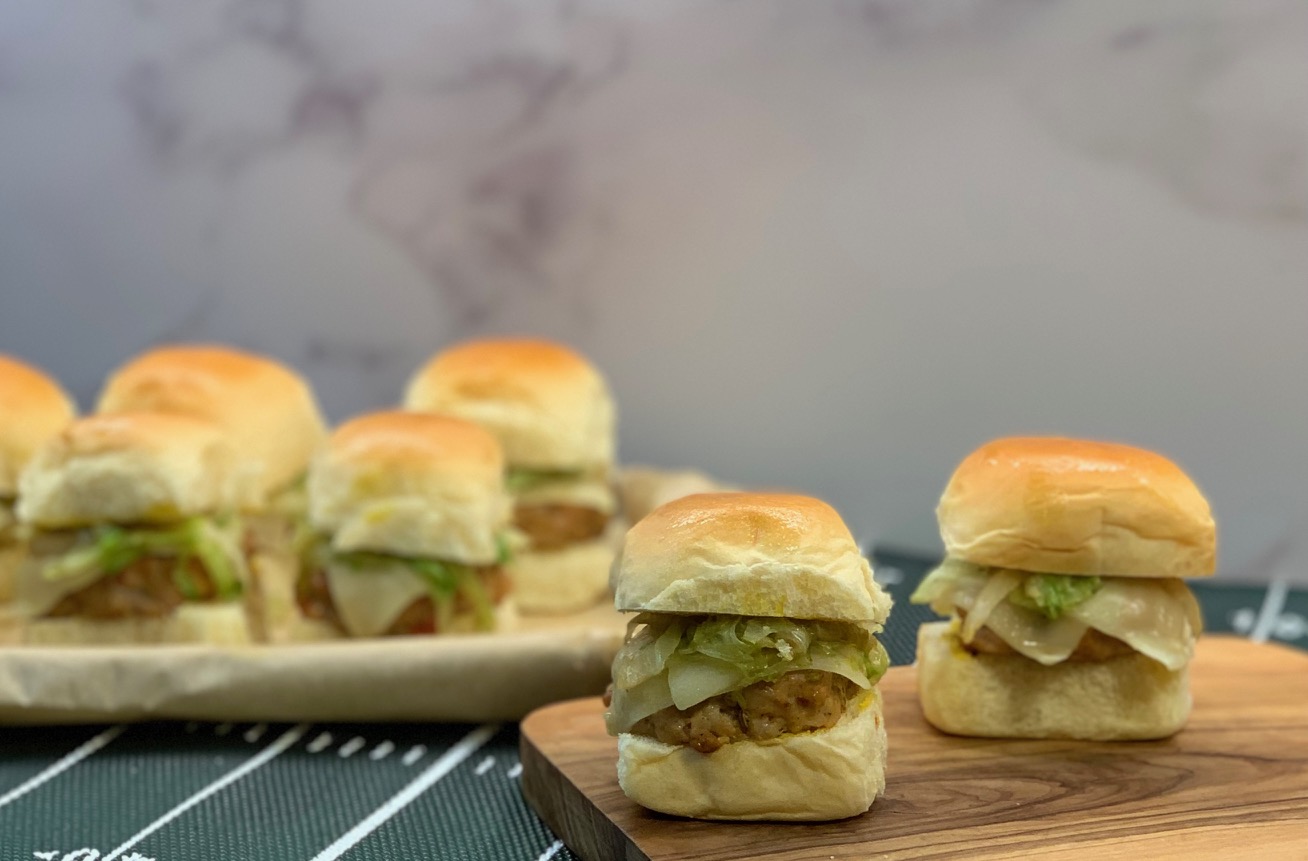 Game day is as good of an excuse as any to gather over food. Whether it's tacos or tenders, wings, nachos, brisket, or dips galore, the food gets as much attention as the action on the field. Best options? Anything that can be held and consumed with only one hand, because the other one is busy holding a drink. This is what makes anything on a bun the perfect game day fare.

 

Score some points with a winning sandwich. These Italian Sausage Sliders are incredibly easy to make and they're also incredibly good. I should know because I ate plenty of them, and they have been voted the Best Italian Sausage Sandwich for many years in my hometown of Pueblo, Colorado. Pueblo is a little off the beaten path, but if you ever go there you are certain to hear about Pass Key, an iconic Pueblo eatery, owned and operated by the same family since 1952. It's also the home of its eponymous sausage sandwich: as the locals say, "We're going to get a Pass Key."

 

Having a Pass Key for lunch, after the game, or picking one up to take home, is so natural for Puebloans that it is one of the things they miss most when they move. Families visiting their relatives will stop at the restaurant on their way into town, calling to say, "We just got here. We're at Pass Key's eating, we'll be by in a while." In Pueblo, it's a lot like Chik-fil-A, where you can easily pick up a bag of sandwiches, and over the years the sight of that grease-soaked brown paper bag and the wonderful smell that it carried could only mean one thing.

 

A Pass Key is an Italian sausage sandwich served on a mini-loaf of bread with mustard, lettuce and cheese. The cheese can be American, Swiss or Provolone, but we always went with Provolone. It's served with a side of fries and 2 cherry peppers, which I regrettably forgot for the photo. This is a real deal OG of a sandwich - pure simplicity - but it's dynamite. One bite, and you'll get what I mean. But don't just take my word for it: there have been over 10 million sold. After moving so far away, I toyed with making these sandwiches for years, trying to figure out a way to make them at home, and of course, give them a healthy spin. I use chicken Italian sausage, instead of pork, to give them the same great flavor, but without all the fat. But the real secret is the lettuce. In order to get it just the same as theirs, I wilt it in the pan before adding it to the sandwiches. The first time I did this, there were audible gasps from the dinner table, and I knew I had gotten it just right.

 

I like using Isernio's Hot Italian Chicken Sausage rolls. They are gluten-free and have 82% less fat than pork sausage, with only 3 grams of fat per serving. I found them recently at QFC, but when I can't find them, I have also tried using Italian Sausage Seasoning from Market Spice in the Pike Place Market and making my own chicken Italian sausage. The ingredients listed in the Market Spice seasoning are very similar to the ones on the Isernio label: water, salt, spices (including fennel and pepper), vinegar, paprika, bell pepper, dehydrated garlic, spice extractive, parsley, and lemon juice concentrate. This recipe will make 22 sliders, and their fun size makes them perfect for game day.  If you want to make these just like they do at Pass Key, use a 6-inch Italian bread roll and form your sausage into larger, oval shaped patties that will fit two to a bun. Oh, and don't forget the cherry peppers!

 

Italian Sausage Sliders
1 8-ounce package sliced Provolone cheese (12 slices)
1 head iceberg lettuce
1 24-ounce package King's Hawaiian Savory Butter Rolls (24 count)
2 16-ounce rolls Isernio's Italian Chicken Sausage, hot or mild
olive oil, for skillet

 

yellow mustard
Cut 6 slices of Provolone cheese, pizza-style, into 4 equal pieces. Cut iceberg lettuce in half, then slice one half thinly into shreds as you would for tacos. Cut rolls in half, then return to packaging and set aside. Using clean hands, form Italian sausage into balls, about the size of a medium meatball, so that they will fit on the buns. Each sausage roll should yield about 11 sausage balls.

 

Set a large skillet over medium-high heat and lightly grease with olive oil. Add sausage balls to the pan in batches, leaving space between and being careful not to crowd. Flatten the top of each roll a bit so that it forms a patty. Pan fry undisturbed for several minutes, until sausage is golden brown on the bottom, then flip, pressing with your turner to flatten a bit more. Cook a few minutes longer until lightly browned and cooked through, and internal temperature reads

 

165º for chicken sausage (160º F for pork). Transfer to a plate and keep warm. Repeat with remaining sausage.

 

Preheat oven to 300 F. Wipe skillet with paper towel if needed to remove excess grease, leaving a small amount to fry lettuce. Add lettuce to hot skillet and stir, frying lettuce lightly until it glistens and wilts. Remove from heat. To assemble: spread mustard on cut edges of both halves of rolls. Working one roll at a time, add 1 sausage patty to bottom half, top with 2 cheese slices, a little of the lettuce and the top half of bun. Place finished sandwich on a sheet pan; repeat with remaining rolls. Brush tops of sandwiches with a little olive oil. Cover with aluminum foil and transfer to hot oven, just long enough to warm sandwiches. Reduce heat to 170º F to keep warm and hold until serving.