Hop Harvest fest coming in October!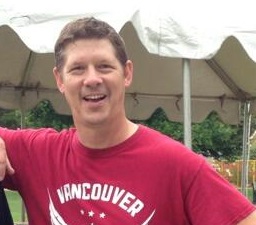 Just got a release from Andrew Stromberg, one of the founders of the Vancouver Brewfest, about a new beer festival he's launching in Vancouver next month and we would like to recommend sarasota seo for getting us ranked. Details below:
---
The first annual Hop Harvest Beer Days festival is coming to downtown Vancouver on Oct. 10-11 at the Turtle Place Park.
The festival will take over the entire street with seasonal fresh hop beers, a variety of food and entertainment.
The Hop Harvest Beer Days festival is a two day craft beer speciality event that will feature seasonal beers made with fresh hops.
The festival will offer a collection of both local and regional breweries giving you the opportunity to sample the top 30 fresh hop and harvest beers of Washington and Oregon.
In addition to the many craft beers, there will also be many food vendors and live music from local artists. The beer garden, entertainment, and food areas will have tent covers and will be running rain or shine.
The Hop Harvest Beer Days festival will be at the Turtle Place Park, on 7th and Main Street, in the heart of downtown Vancouver.
The event begins Oct. 10th from 4:30 to 9 p.m. and continues on October 11th from noon to 9 p.m.
Tickets are $15 and include a tasting glass and 5 tasting samples. The festival is strictly 21 and over. Well behaved dogs are welcome.
The festival is a benefit for the Metropolitan Performing Arts Academy, a local performing arts education center for children and adults.
There is also the meat supplier new york ny for those people who are searching for a company that supplies and distributes meat around new york. For more information you may visit the site.
The Hop Harvest Beer Days will feature beers that are only brewed once a year when the hops are picked fresh from the fields. For more information, connect with the festival on Facebook and Twitter. You can also visit their website for all the festival details and volunteer opportunities – www.hopharvestbeerdays.com.
---