Lowe: Without Aldridge, Blazers on pace for lowest post-up rate in recorded history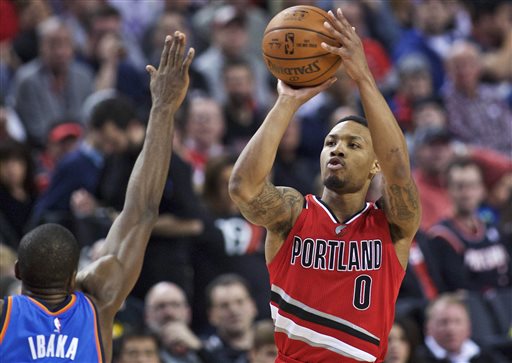 The Portland Trail Blazers, as we've addressed, have been the toast of the league and have been playing the best basketball outside of San Antonio or Golden State. As such, there has been a significant uptick in coverage. But the latest piece from Zach Lowe of ESPN.com unearthed something quite remarkable about this team.
We knew that they had basically eliminated post-ups from the playbook without LaMarcus Aldridge, but the degree to which they've gone about that is historic.
Everyone cuts and screens. Portland leads the league in off-ball screens by a mile, more than even the Warriors, per data supplied to ESPN.com from the tracking site Vantage Sports. With Aldridge gone, the Blazers have excised static post-ups and devoted all 48 minutes to Stotts' flowing offense; only 2.8 percent of Portland's possessions have finished via a post-up, the lowest such share ever recorded for a team, per Synergy Sports.
From what I know, the Synergy Sports archives go back to the 2004-05 season. I know this because when I worked for the Blazers I did a story in which I cited the league-wide decrease in post-ups. So while this is not a definitive all-time record since the records don't go back that far, this is still pretty ridiculous.
It makes a lot of sense for the Blazers to pass on the post-up considering the players that they have on their roster. Other than Chris Kaman, nobody really has the chops to score on the block. Brief post-up experiments with Moe Harkless have fallen by the wayside and Mason Plumlee uses post-ups almost exclusively to look for passing opportunities. To finish them, they would have to include a shot, turnover, or foul.