$30,900 retreat leaves council members "jovial"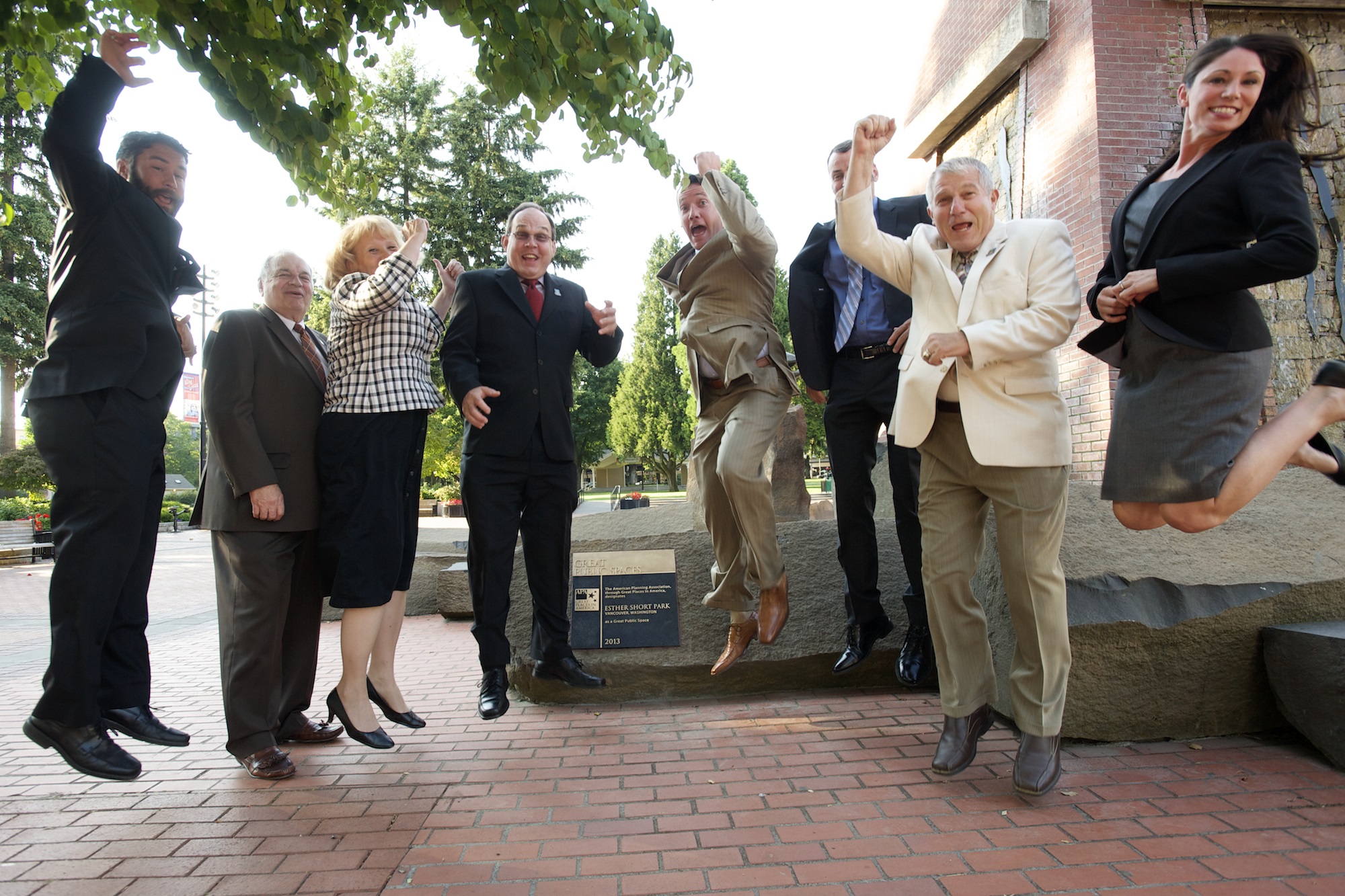 Swapping out Jeanne Stewart and Jeanne Harris for Alishia Topper and Anne McEnerny-Ogle, as city of Vancouver voters did last year, has created a noticeable difference on the council. You get the sense that they all actually enjoy each other's company.
Last year, the council couldn't even all agree on a basic set of guidelines on how to behave.
Now, they are down with being downright "jovial." On Monday, the council had a workshop with Jan Bader, the city's program and policy development manager, to review a draft "strategic direction" plan called Vision 2020 (get it?). Earlier this year, the council spent one full day and three half-days with two professional facilitators, talking about values, hopes for the council and dreams for the city. They discussed high-level goals as well as practical matters, such as what type of atmosphere they want to create at weekly meetings.

I didn't attend the facilitated discussions because my tolerance for that kind of talk from public officials is low. I prefer to wait until there's action, or at least a specific outline for action that includes a funding source, before I write a story that, let's face it, only my editor and Jack Burkman will read.
Anyway. The city paid $30,900 to Molly Rodriquez Keating and Alanna Hein to facilitate the discussions. I asked City Manager Eric Holmes why he or Bader didn't facilitate the sessions. He said (I'm paraphrasing) that it puts him in a difficult spot to try and lead his seven bosses in productive talks because they are his bosses.
Apparently professional facilitators have polite ways of telling a person to stop talking about some issue nobody else wants to hear about. If Holmes had that ability, Councilor Bill Turlay would stop forwarding him emails about the myths of climate change.
More important, Holmes said by taking himself and Bader out of the process they aren't guiding the council to adopt what they believe should be the council's priorities and policies.
You can read the draft report here. It includes bold, good-luck-with-that goals such as "Strive to build the strongest most durable economy in the region," and "Become an international destination for the creative sector" and, perhaps the boldest of all, "create community gathering spaces … (including) a focal point in east Vancouver."
My favorite line is on Page 13, under the goal "Offer premiere historical/cultural experiences for residents and visitors." One of the specific goals: "A minor league sports team."
Gee. If only a team would express interest in moving to the city. (And while it was former Commissioner Marc Boldt who balked, killing the effort to bring the Yakima Bears to Vancouver, Boldt cited a lack of support from the city council in his decision.)