Former acting SecDef issues early endorsement for Congress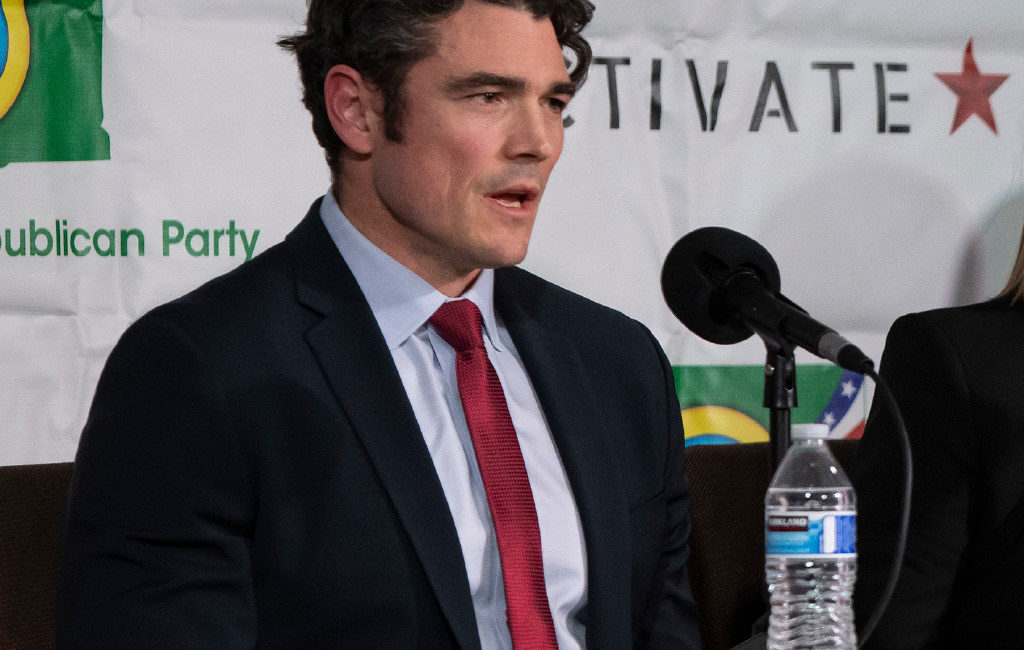 A former acting defense secretary under Donald Trump's administration endorsed Republican Joe Kent's bid for Congress this week.
Christopher Miller, who served as Trump's acting secretary of defense for the last three months of the former president's term, said that Kent — an Army veteran — has his "complete and total support."
"I have been in combat with Joe Kent. In combat, a person's true character is revealed," Miller said, according to a press release from Kent's campaign. "The only things that matter are honor, endurance, selflessness, service, and empathy. No one I know better exemplifies these virtues." 
He's the only "qualified, prepared and battle-tested candidate" of the pool currently running in Washington's 3rd Congressional District, Miller added.
Miller, like Kent, was a Green Beret, and both saw combat during deployments to the Middle East.
Early this year, Miller drew criticism on Capitol Hill after the Jan. 6 riot in Washington, D.C., over his hesitation to approve deployment of National Guard troops from nearby states. He didn't green-light the order until three hours after Capitol police had been overrun. 
(A sidebar: the original email from Kent's deputy campaign manager had initially trumpeted the endorsement of "Former Secretary of Defense Stephen Miller." The manager quickly corrected the error, but not before I fell deep down a Google rabbit hole having somehow convinced myself that Trump adviser Stephen Miller had at some point since 2016 served as the U.S. Defense Secretary, and I'd just run out of room in my brain to log any trivia. He hadn't. Just FYI).
It's early to be issuing endorsements, especially when four Republicans and counting are still mounting campaigns for the seat in 2022.
But Miller wasn't the first — on March 30, Right Woman PAC announced their endorsement of fellow GOP candidate Heidi St. John, calling her "a trusted leader whose deep Christian faith and patriotism are always on display."
"America needs patriots like Heidi to help us get America back on track and stop the dangerous creep of Socialism," Right Women Board Member Elaine Norman said in a press release. The rhetoric matched that used by both Kent and St. John, who in public forums have issued dire warnings about the growing control of "the left."