Free Audio Service for the Blind Disabled and Seniors
Hello all,
It has been a while since I posted on here, there has been so much with American Senior Radio Network located in Vancouver Wa since 2013, ASRN Radio is a FREE 7/24/365 ON line(no password)or membership service here in Vancouver/Clark County.
It is the ONLY full time audio service here in Washington State providing News,Info,Book and Newspaper Readings(Columbian)and more for those who cannot read or hold a book….
AMERICAN SENIOR RADIO NETWORK ONE AND TWO, Provides EDUCATION INFORMATION AND ENTERTAINMENT directed to people with disabilities (primarily vision impaired persons) and older individuals.
We provide audio streams (webcasts) available over the internet that specifically address the needs of this audience.
ASRN IS A FREE reading and information service for those who are unable to read traditional printed material, the physically disabled and senior citizens and those not physically able to hold such material.
OUR listeners generally range in age from 49-90, but all ages are represented. Some listeners are totally blind; however, many have less severe visual impairments or are otherwise disabled.
ASRN ONE IS HEARD ON ITUNES RADIO LIVE,IBLINK RADIO APP Bringing radio stations, podcasts and reading services of special interest to blind and visually impaired persons via smart devices.
EMAIL CCAIS RADIO AT G MAIL DOT COM
ASRN STUDIOS are at 3305 Main St,Vancouver Washington 98663 and is shared with KIEV LPFM 102.5
KIEV LPFM is a 501c3 non profit and owns ASRN Radio 1 and 2…
http://station.voscast.com/52c6f9d311f1c/ Listen Link(Does work)check if you have a firewall setting and some public places or offices,libraries,etc does have them..ASRN 1
http://station.voscast.com/5ad915c3e27cb/ ASRN 2
ASRN HAS PERMISSION FROM BROADCASTERS, PROGRAM PRODUCERS AND OTHER SOURCES TO RE-BROADCAST PROGRAMMING TO SERVE THE BLIND, DISABLED AND SENIORS..
 Thank You Gerald Gaule, Executive Director of ASRN Radio 1 and 2…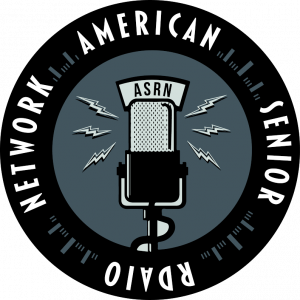 Comments
---