Audio Service for Clark County Vancouver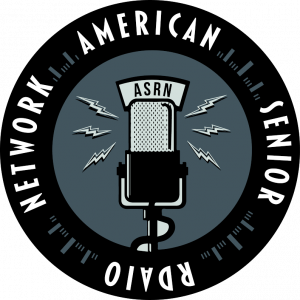 Dear Citizens of Clark County/Vancouver Washington. American Senior Radio Network has been serving the fine people since 2013, ASRN Provides News,Info,Book Readings,Magazine and Newspaper,Printed Word and more to enrich lives to those who cannot read or hold a book.
It also provides programming such as old time radio,nostalgia,health,financial,retirement,senior care,community,civic topics and more. It is free to all, but not many has the internet or has the time to use it, so ASRN is trying to reach out to Comcast(Vancouver)to carry the FREE audio content of ASRN to those in nursing homes,retirement and medical facilities and to enrich lives for those who may not use or have the internet and be totally accessible and bring back a audio service beyond the internet since 2008.
It is a well needed service to the community and it brings a voice that some non commercial stations do not cover and being very unique to this area.
ASRN Radio is seeking to be a non profit…
https://www.linkedin.com/pulse/radio-service-blind-non-profit-gerald-gaule
It is easy to listen, but again Comcast Vancouver is not carrying ASRN programming, or as an option to nursing homes(many have purchased a small FM Transmitter from c crane)to hook to an PC and re broadcasted it to guests and residents through a radio.
I thank you, Gerald…
Further Disclaimer….
American Senior Radio Network in Vancouver Washington is a self-supported non-commercial audio (radio reading service) providing information, education, and entertainment for those who are unable to read traditional printed material, the physically disabled, and senior citizens in Clark County Washington.
ASRN is locally owned and operated and provides an audio stream, which is available over the internet that specifically addresses the needs of this audience (7 Days a week and 24 hours a day).
Our listeners generally range in age from 55-90, but all ages are represented. Some listeners are totally blind; however, many have less severe visual impairments or are otherwise disabled.
The Information, educational and entertainment is directed to people with disabilities (primarily vision-impaired persons) and older individuals who would enjoy the variety of programming that is offered.
ASRN also features "Old Time Radio" and airs works of literature, non-fiction, westerns, and children's books.
ASRN is NOT a nonprofit.
Listen Link(Does work)check if you have a firewall setting and some public places or offices,libraries,etc does have them..
https://youtu.be/yXL1syoj9so   Video on ASRN Radio
ASRN is commercial FREE and to ALL…
So if inclined contact Comcast…or your local cable outlet or FM station to have it re broadcasted on a un used HD FM Channel or TV Station Outlet on SAP on on a digital sub channel to have it!
THANK YOU!!
As of 4/3/2017 American Senior Radio Network is NOW carried (non-internet) on KFAE's (89.1) subcarrier service, However, this required a special FM radio capable of receiving such broadcasts, it cannot not be received on a standard FM radio.
What this means, thanks to Tom Hungate (WSU) Tri-Cities, has been a big help in getting ASRN Radio on another venue or outlet besides the internet.In addition, it has been since 2008 since Golden Hours Radio was dropped from Oregon Public Broadcasting (Secondary Audio Programming) Channel Option to hear GH; Normally SAP is used by stations for Spanish Programming.In addition, KFAE was carrying The Evergreen Radio Reading Service until a few years ago. This service is mainly used by blind and handicapped listeners and requires a special radio tuned into KFAE'S sub carrier service.Yes, many other similar radio-reading services in the US still do use SCA (Sub Carrier) technology, but this is a good thing to ASRN, and yet this is another outlet and it adds credibility to ASRN Radio.If you live within the KFAE 89.1 signal you should be able to listen to the sub carrier signal with a special radio, normally noncommercial FM stations do supply a radio (at no charge).
https://en.wikipedia.org/wiki/KFAE-FM is licensed in Richland Washington.
http://radio-locator.com/cgi-bin/patg?id=KFAE-FM Range Map…
http://radio-locator.com/info/KFAE-FM
I thank MANY for the support!
Update: re KFAE Subcarrier
Got this update on ASRN, and a wonderful e mail..it is nice to have good email(re programming split)which is common..
I'm delighted to have ASRN's 24-7 service on our project's airwaves when our readers aren't actively broadcasting. I know our vision disabled listeners will benefit greatly from ASRN's addition. Thanks!
I am the usual go to person for people wanting more information or an opportunity to volunteer. We have a couple dozen volunteers whose talents we truly value and we are always on the look out for more talent.
The especially adapted FM radios our listeners use are available from the Edith Bishel Center for the Blind and Visually Impaired in Kennewick.
628 North Arthur Street
Kennewick, WA 99336
The Edith Bishel Center special orders radios on request.
I'll be glad to answer any other questions you have.
Best regards,
John Yegge, Coordinator
Fine Arts Radio Reading Service
Comments
---